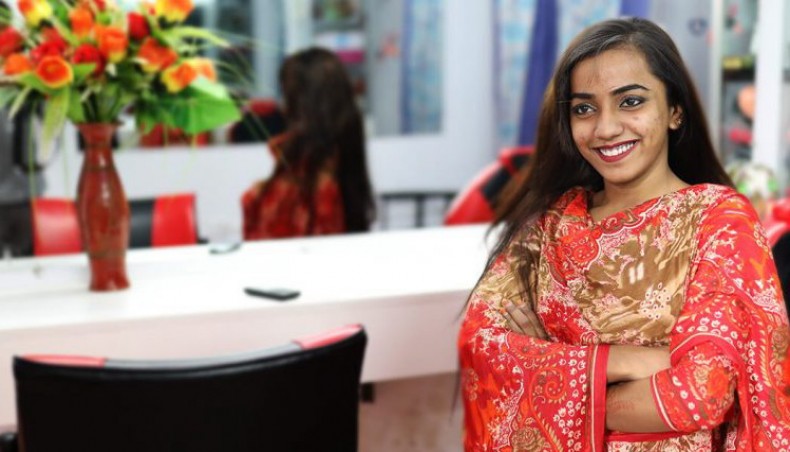 Bangladesh ranked at the bottom in the 'Mastercard Index of Women Entrepreneurs 2020 Report' in 2020 in an indication of the country's poor business opportunities for women.
The country secured 58th position, out of 58 countries, in 2020 in the index, down by one notch from 57th position in 2019, according to the report released on Monday.
The score of the country, however, has slightly increased to 36.37 points in the year from 35.4 points in 2019.
The score is still exceptionally low as women continue to be held back by deeply rooted socio-cultural as well as economic and financial constraints such as lack of work opportunities, government support and access to funding and capital, the report said.
Only 4.5 per cent of total business owners are female owners, 55th among the 58 countries, in Bangladesh, the report said.
The rate of women business owners, who owns a business that employs at least one worker, was 4.3 per cent in 2019.
Among Bangladesh's competitors in international trade, Thailand ranked 11th, Indonesia 17th, Vietnam 25th and India ranked 49th in the index.
Israel, the United States and Switzerland secured the top three positions.
Want stories like this in your inbox?
Sign up to exclusive daily email
More Stories from Miscellany