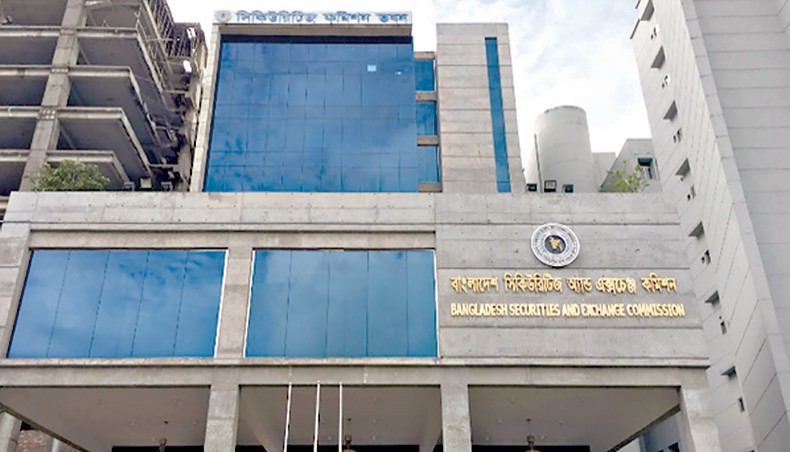 The Bangladesh Securities and Exchange Commission has asked all stockbrokers and merchant banks to provide information about investors' unclaimed cash and shares.
In separate letters sent on November 16, the BSEC asked the Dhaka and Chittagong stock exchanges, and the Bangladesh Merchant Bankers Association to collect the information from related stockbrokers and merchant banks and submit the information with a summary report along with supporting documents.
The bourses and BMBA were asked to submit the report within 15 working days.
There are 240 stock brokers on the DSE and 142 on the CSE with 63 merchant banks on the capital market.
The letter to bourses said that there was a huge amount of unclaimed cash in clients' ledgers under consolidated customer accounts and shares in beneficiary owners accounts maintained with stockbrokers.
'All stock brokers of Dhaka Stock Exchange and Chittagong Stock Exchange were asked to ascertain cash or shares as unclaimed for any reason if the concerned stockbroker is certain that those are unclaimed,' the letter said.
All portfolio managers must ascertain cash or shares in the clients' portfolio accounts as unclaimed for any reason if the portfolio manager concerned is certain that those are unclaimed, the BSEC letter to merchant banks reads.
BSEC chairman Shibli Rubayat-Ul-Islam told New Age that the regulator sought information about unclaimed investors' cash and shares which have remained unclaimed for years.
He also said that after getting detailed information, the commission would decide about its utilisation for the betterment of the market.
Earlier on November 5, all listed firms were asked to submit information about undistributed and unclaimed cash and stock dividends and unsettled securities held in different suspense beneficiary owners accounts and bank accounts of the companies.
BSEC officials said that almost every brokerage house merchant banks had unclaimed cash and shares which the houses had been maintaining for years.
The regulators wanted to know about the total value of unclaimed cash and shares in the consolidated customer account and BO accounts respectively.
It may collect the funds for better utilisation on the market, they said.
Brokers usually provide information about cash in consolidated customers' accounts and shares in BO accounts every month, DSE officials said.
The brokers must be certain that those cash and shares are unclaimed for any reason.
Stockbrokers usually utilise unclaimed funds in the customers' consolidated customer accounts for their own interest. Some buy and sell shares to meet daily expenditures with the funds.
The regulator has punished a number of brokerage houses for shortfalls in customers' consolidated accounts.
Want stories like this in your inbox?
Sign up to exclusive daily email