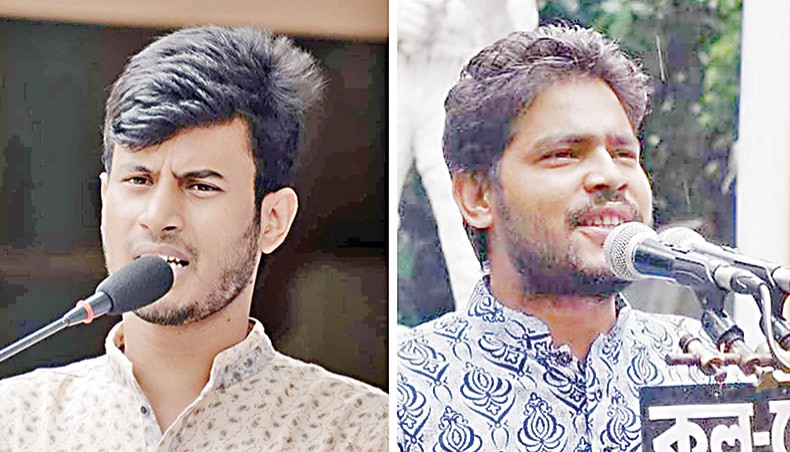 The Bangladesh Chhatra Union on Sunday announced its 41-member new central committee in its 40th council session at Shaheed Tajul Islam Auditorium at Purana Paltan in Dhaka.
Foez Ullah was elected the president to the committee and Dipak Shil the general secretary.
The new committee also includes eight vice-presidents, three assistant general secretaries, an organising secretary, a treasurer, eight secretaries and 18 members.
Sumaiya Setu was elected the organising secretary while Nazir Amin Chowdhury Joy, Joy Roy, Faizur Mehedi, KM Muttaki, Saroj Kanti, Ananya Eid E Amin, Dhishan Pradip Chakma and Sampa Das were elected vice-presidents.
Tamjid Haider Chanchal, Mikha Piregu and Khairul Hasan Jahin were elected assistant general secretaries.
The outgoing president Mehedi Hasan Nobel announced the committee on the last day of the three-day 40th national council that had begun on November 19 at the altar of the Anti-terrorism Raju Sculpture on the Dhaka University campus.
Mehedi said that the leaders were elected through direct voting.
The theme of the council meet this year was 'The boldness in me will find the light'.
The previous Chhatra Union council was held in April 25-28, 2019 when Mehedi Hasan Nobel was elected president and Anik Roy the general secretary to the central committee.
Want stories like this in your inbox?
Sign up to exclusive daily email
More Stories from Country