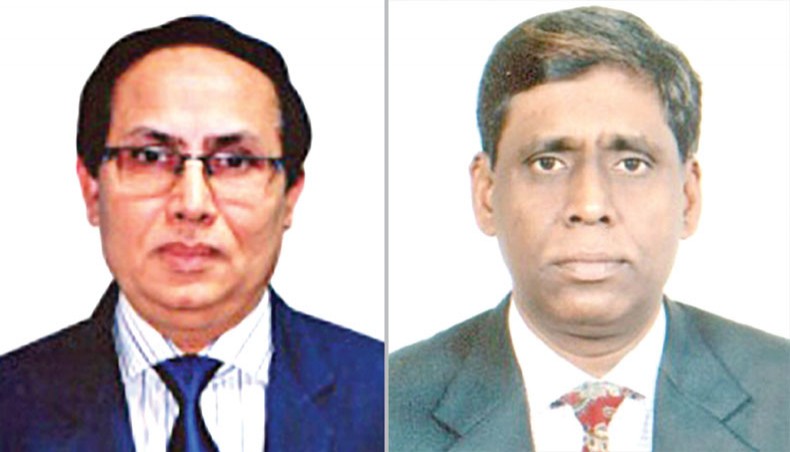 The government on Sunday filled two deputy governor posts at the central bank which had remained vacant for around four years.
The two BB deputy governor posts fell vacant with the termination of the then deputy governors following the biggest cyber heist from the country's reserve kept with the Federal Reserve Bank in New York in 2016.
The newly appointed deputy governors are Kazi Sayedur Rahman, now an executive director at the BB, and AKM Sajedur Rahman Khan, managing director of Rajshahi Krishi Unnayan Bank.
As per the Gazette notice issued, both the deputy governors would remain in their DG posts until 62 years.
Sayedur would hold his post till January 1, 2025 and Sajedur would remain in his post till February 1, 2024.
Earlier, 20 candidates applied to the two DG posts following a government circular. Viva for the appointment was scheduled to be held on July 17 this year but was suspended due to the coronavirus outbreak.
The bank and the Financial Institutions Division of the finance ministry issued two separate Gazette notices on the day regarding their contractual appointments.
The two newly appointed deputy governors will be joining the existing two deputy governors, taking the number of serving deputy governors to four.
There were previously three deputy governor posts which were increased to four last year.
The fourth deputy governor post was incorporated on the condition that he or she would be responsible for overseeing commercial banks.
Want stories like this in your inbox?
Sign up to exclusive daily email
More Stories from Banking