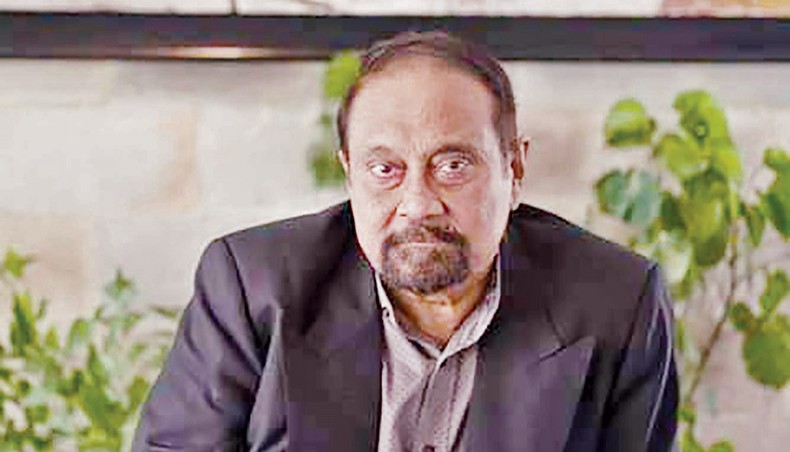 The health condition of Ekushey Padak-winning thespian and popular TV actor Aly Zaker, who is undergoing treatment at a hospital in the capital, has been improved.
Aly Zaker's son Iresh Zaker confirmed it to New Age.
'My father was admitted to a hospital in the capital after he became unwell on Monday. The doctors admitted him to the Central Coronary Unit on that day. His health condition has improved. He has been suffering from cancer, diabetes and other complications. Doctors have told us to take extra care of him. He will be released from the hospital on Sunday,' Iresh Zaker told New Age.
Aly Zaker was born on November 6, 1944 in Chattogram. He had to attend schools at different districts such as Feni, Khulna and Kushtia until his family settled in Gendaria, Dhaka in 1954. He then got admitted to St Gregory's High School at class four.
Between 1972 and 2019, Aly Zaker directed 15 plays and acted in 31 theatre productions, including several productions that were box-office hits. They include Sath Manusher Khonje, Kopenik-er Captain, Galileo, Nurul Diner Sarajiban, Macbeth, Achalayatan and Dewan Gazir Kissa. His performances in the role of Nurul Din, Dewan Gazi and Galileo earned huge acclaim.
He also adapted many plays of the popular western dramatists named Moliere, Anton Chekov, William Shakespeare, Bertolt Brecht, Edward Albee and Carl Zuckmayer.
He won several prestigious awards such as National Academy of Performing Arts award in 1977, Sequence Award of Merit in the category of outstanding theatre personality in 1984 and Ekushey Padak in 1999 for his contribution to the country's theatre scene.
He also won Critics' Circle of India Award for outstanding direction and acting in 1984 for his seminal contribution to the theatre in Bangladesh.
Want stories like this in your inbox?
Sign up to exclusive daily email
More Stories from Miscellany