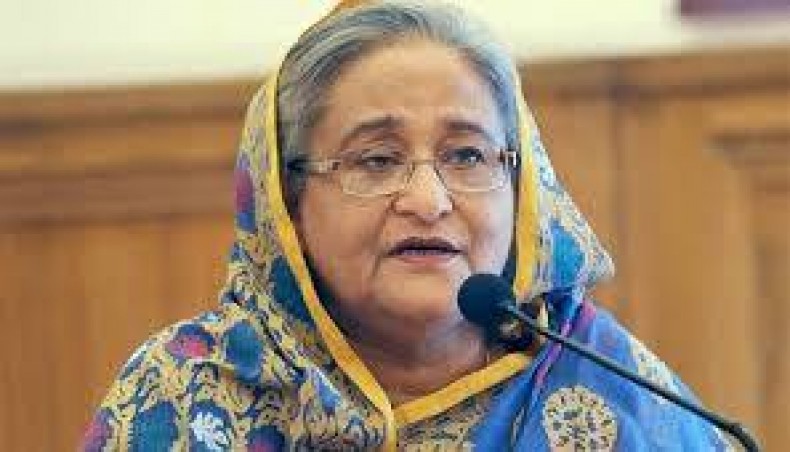 Prime minister Sheikh Hasina on Thursday said that the government had taken all-out preparations to bring COVID-19 vaccine whenever it would be available.
'The vaccine is about to invented or research works are going on, we've given advance booking so that we could bring vaccine at once after its invention. We're taking steps for that purpose. We've taken all out preparations for that,' she said while delivering her winding up speech in the parliament.
Responding to a criticism from the deputy leader of the opposition and Jatiya Party leader GM Quader, she said that educational institutions were opened in America and European countries including UK, but later they shut down all as the infection of coronavirus was shooting up alarmingly. 'We've also discussed to open our educational institutions. If opened, students, teachers and guardians would go to the respective institutions. Coronavirus is contagious, a vaccine is yet to be invented. Why should we take the risk? We can't push our people towards death risk. We've to keep that in our mind too,' she said.
Regarding auto promotion, she said that this was also followed in England and other countries.
She mentioned that at present, the educational institutions follow semester system and through this system, the result can be given taking previous semesters result into consideration.
'By giving auto promotion, it' not right that massive damage have been caused to the students' lives,' she said.
Sheikh Hasina said that second wave of COVID-19 has already hit Europe and America and this has started to come to our country too. 'We're very much cautious about it from the very beginning,' the prime minister said.
She said that the last time the government could not complete all preparations as it came suddenly.
'This time we have taken more preparations,' she said.
The prime minister requested all to wear masks when they go out and drink warm water as a precaution.
She said that the government had taken steps to move the economy and for that assistance had been provided to the grassroots level.
Regarding the transformation of government system by the country's founding president Sheikh Mujibur Rahman in 1975, Sheikh Hasina said that he created a national unity.
'His aim was to increase production, make the country prosperous and developed quickly. For that he wanted to take the power to the grassroots through decentralisation, from where the development would be started,' she said.
Want stories like this in your inbox?
Sign up to exclusive daily email
More Stories from Country