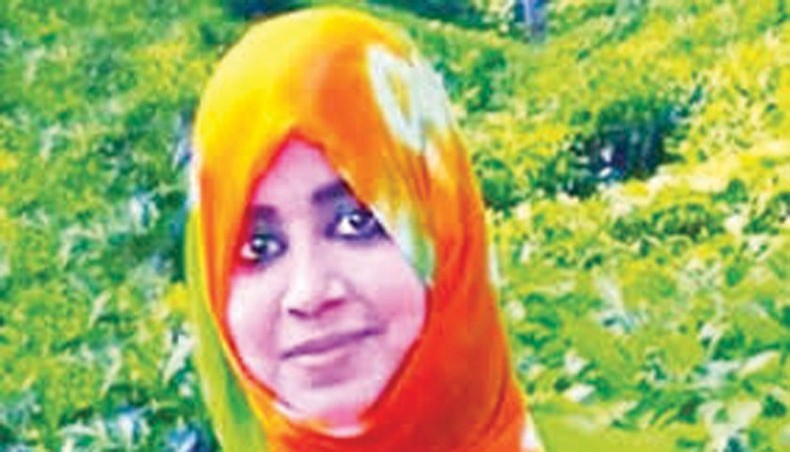 The case of rape and murder of Cumilla Victoria College student Shohagi Jahan Tonu inside the protected Mainamati Cantonment was transferred to the Police Bureau of Investigation from the Criminal Investigation Department for investigation.
The transfer of the case came to light after Tonu's brother in his social media post demanded justice for his family on Monday evening and a day after a team of PBI investigators visited their Cumilla Cantonment residence on Sunday.
Cumilla CID special superintendent of police Shamsul Alam said that the CID investigation officer in the case, as per direction of the police headquarters, had handed over the case documents to the PBI investigators on October 21.
Cumilla PBI special superintendent of police Mizanur Rahman said that he came to know that the PBI investigators were assigned to investigate the case and that a team of PBI met the family recently.
Tanu's mother Anwara Begum said that they were unaware of the transfer of the case to the PBI and added that a team of the PBI had visited their residence on Sunday.
'I want to know the identity of the culprits that killed my daughter. I want to witness that they are duly punished during my lifetime,' said the victim's mother.
In the afternoon of March 20, 2016, then a 2nd year honours student of history and member of Victoria College theatre troupe, Tonu left her residence at Alipur Staff Quarter inside the cantonment to tutor some students living nearby.
Within hours, at about 11:30pm, her body was found in a bush inside the cantonment.
The victim's father, on March 21, 2016, a day after the rape and murder, filed a case with the Cumilla Kotwali police station against unidentified offenders and the case was transferred to the Criminal Investigation Department for investigation on March 28, 2016.
In early September this year, CID officials told New Age that they had so far interrogated over 200 people, including some military personnel, but they found no eyewitnesses and none was arrested in the case.
Want stories like this in your inbox?
Sign up to exclusive daily email
More Stories from Country