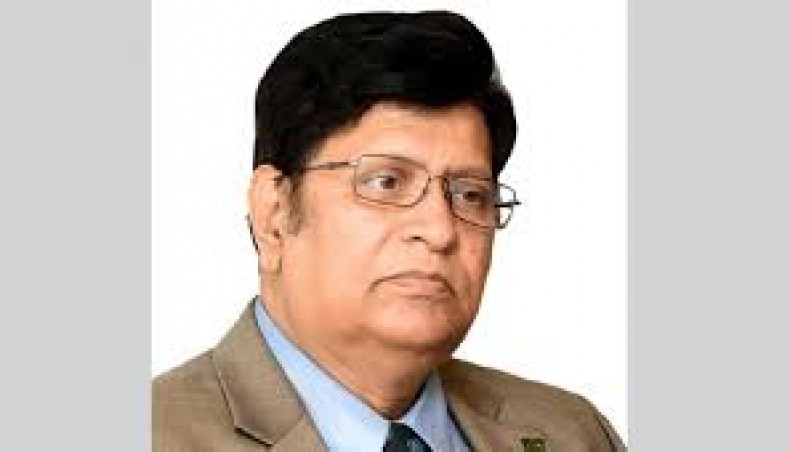 The Bangladesh government would engage with Myanmar for setting a new date for starting the repatriation of displaced Rohingya people from camps in Cox's Bazar to Rakhine, said foreign minister AK Abdul Momen on Tuesday.
'We will seek a date from Myanmar for starting the Rohingya repatriation as we are ready to send them back,' the minister told reporters at the Foreign Service Academy in Dhaka.
He said that he was expecting support from countries, including China, Japan and the United Kingdom, and the European Union for launching a new initiative to start the repatriation after the installation of the newly elected Myanmar government.
Momen said that he hoped that China would engage with Myanmar seeking a new date for beginning the repatriation as a part of a tripartite mechanism.
The Bangladesh government will recognise the new Myanmar government soon after a new cabinet is announced, he added.
Replying to a query about the potential move of the government to contain COVID-19 amid its second wave in some countries, he said that the government had made it mandatory for the incoming passengers to go into quarantine if anyone is found with coronavirus infection.
Imposing further restrictions on international flights might be considered when necessary, he added.
Two attempts to start repatriation of 1.1 million Rohingyas failed in 2019 as the members of the community did not show up to go back to Rakhine state citing absence of an environment conducive to return.
Some 8,60,000 Rohingyas, mostly women, children and aged people, entered Bangladesh fleeing unbridled murder, arson and rape during 'security operations' by Myanmar military in Rakhine, what the United Nations denounced as ethnic cleansing and genocide, beginning from August 25, 2017.
The latest Rohingya influx took the number of undocumented Myanmar nationals and registered refugees in Bangladesh to over 1.1 million, according to estimates by UN agencies and Bangladesh foreign ministry.
Want stories like this in your inbox?
Sign up to exclusive daily email
More Stories from Country