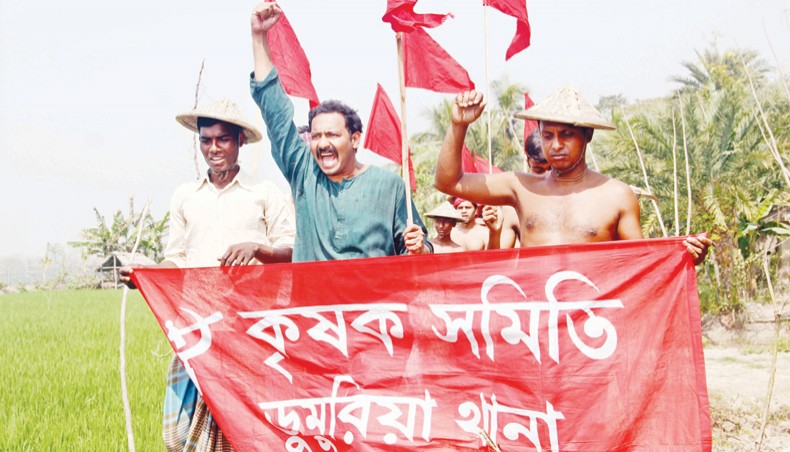 Ekushey Padak-winning filmmaker Tanvir Mokammel-directed upcoming government grant-winning film Rupsha Nadir Banke has been submitted to Bangladesh Film Censor Board, said a press release.
Tanvir Mokammel is looking forward to releasing the film in December, the press release added.
Rupsha Nadir Banke received government grant in the fiscal year of 2016-2017.
The film focuses on, and glorifies to an extent, how leftist politicians nurtured the country's culture, society and politics. The theme revolves around a fictitious leftist politician named Manob Mukherjee, who was abducted and killed by Razakars during the liberation war in 1971. Besides liberation war, the film portrays different historical movements like Swadeshi movement of the early twentieth century, Tebhaga movement in the late 40s and other progressive movements that lent momentum to the politics in this region.
The two-hour film has been shot by cinematographer Mahfuzur Rahman Khan and Mohadeb Shi edited the footages of the film. Rana Masud, Syed Shabab Ali Arzoo and Sagir Mostafa are assistant directors of the film.
Three actors namely Tousif Sadman Turja, Zahid Hasan Shovon and Khairul Alam Sabuj have portrayed different stages of Manob Mukherjee's life in the two-hour film.
Naziba Bashar plays the female lead in the film. Seasoned actor Ramnedu Majumdar, Chitralekha Guha and Jhuna Chowdhury have played different roles.
Want stories like this in your inbox?
Sign up to exclusive daily email