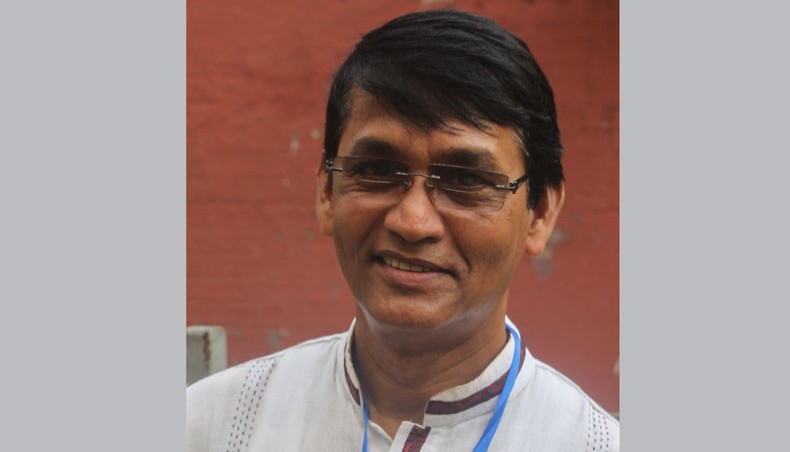 Popular actor Azizul Hakim, his wife playwright Zeenat Hakim and son Muhaimeen Hakim have tested positive for COVID-19. Ahsan Habib Nasim, general secretary of Actors' Equity, confirmed it to New Age.
'Azizul Hakim has been suffering from fever for the last few days and developed several symptoms of COVID-19. He along with his wife and son provided swab samples for COVID-19 test on Tuesday and the results came out positive. Though his wife and son do not have fever, Azizul Hakim is still suffering from fever. They have been self-isolating at home,' Ahsan Habib Nasim told New Age.
Azizul Hakim has been busy shooting for a documentary based on his life, titled 'Sakol Babara Bhalo Thakuk', which is being jointly directed by his daughter actress Nazah Hakim and son-in-law Nafis Fuad Shuvo.
Hakim started his career with the theatre troupe Aranyak Natyadal in 1977. He has acted in plays namely Ora Kadam Ali, Payer Aowaj Paowa Jay, Talpatar Sepai, Shakuntala, Nankar Pala, Ora Achhe Bolei, Iblish, Ginipig, Samatat and others. He made his small screen debut as an actor in 1980 and emerged as a director of small screen productions with Ja Hariye Jay. He made his silver screen debut with Shongkhonil Karagar in 1992.
Want stories like this in your inbox?
Sign up to exclusive daily email