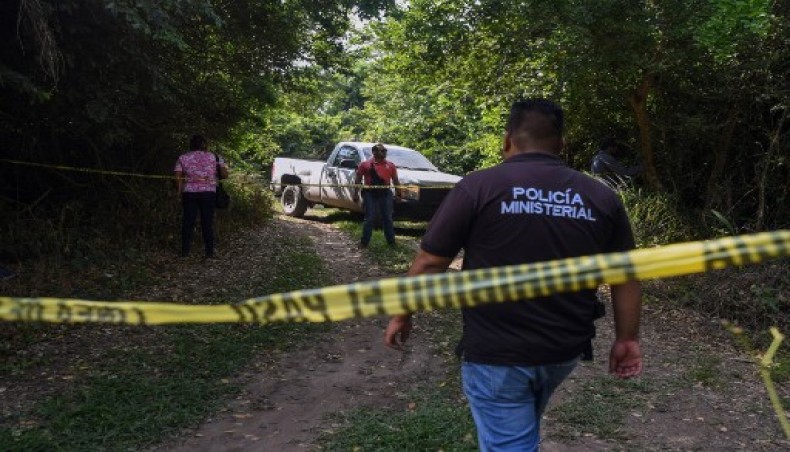 A mayor has been murdered in an eastern region of Mexico wracked by cartel-related violence, authorities said Wednesday.
Florisel Rios, mayor of Jamapa in Veracruz state, was kidnapped, killed and her body dumped in nearby Medellin de Bravo, officials said.
Mayors and other local-level politicians are often targeted by gangs linked to the country's multibillion-dollar drug trade.
'We have received the deplorable news of the murder of the mayor of the municipality of Jamapa,' state governor Cuitlahuac Garcia said in a video posted on social media.
He vowed to find those responsible, noting that another mayor was also killed along with her husband in Veracruz last year.
Home to one of Mexico's largest ports, the state is the scene of bloody turf wars between rival drug cartels Jalisco New Generation and Los Zetas.
Around 296,000 people have been murdered since the government deployed the military to fight drug trafficking in 2006, according to the authorities, who say most of the killings are linked to gang violence.
Want stories like this in your inbox?
Sign up to exclusive daily email
More Stories from Latin America