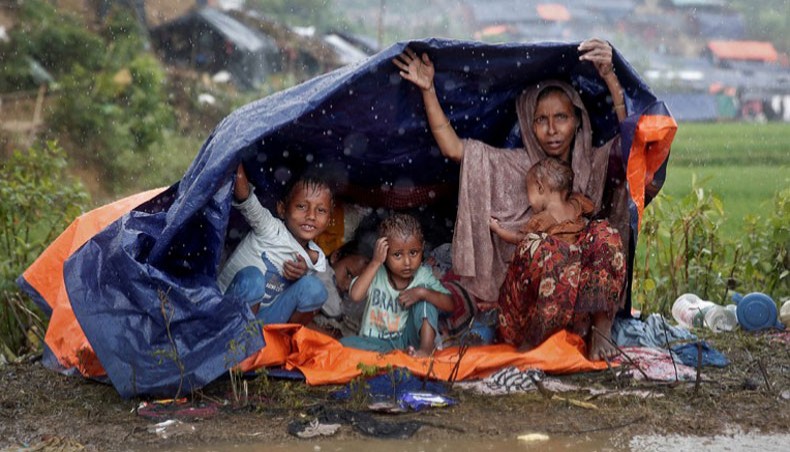 The government on Sunday expressed its hope that the new US administration under president-elect Joe Biden would engage with Bangladesh on issues of climate change, migration and forced displacement including the Rohingya crisis.
President Md Abdul Hamid, prime minister Sheikh Hasina and opposition Bangladesh Nationalist Party congratulated the US president-elect Joe Biden and vice-president-elect Kamala Harris in separate messages on Sunday.
The president, Abdul Hamid, extended congratulations to the US president-elect, press secretary to the president, Md Joynal Abedin, told New Age on Sunday evening.
Prime minister Sheikh Hasina on Sunday congratulated United States president-elect Joe Biden and vice-president-elect Kamala Harris in separate messages, according to Bangladesh Sangbad Sangstha.
Sheikh Hasina said that she was looking forward to working closely with the new US administration to effectively confront the evils of terrorism, violent extremism, hatred and forced displacements including the Rohingya crisis.
The president and the prime minister extended invitation to Joe Biden, first lady Jill Biden, Kamala Harris and her spouse Douglass Emhoff to visit Bangladesh.
When asked, state minister for foreign affairs M Shahriar Alam said that the new US administration would engage with other countries including Bangladesh on the issues of migration, climate change and free trade.
'We do not expect much change in the US foreign policy with the changes in the administration of the country,' he said, adding, 'We expect that they would deeply engage with Bangladesh on migration, climate change and free trade issues.
The Bangladesh government would also remain engaged with the US authorities for the repatriation of former Bangladesh Army officer MA Rashed Chowdhury, a fugitive condemned convict in the killing of the country's founding president, Sheikh Mujibur Rahman, from the US, the state minister said.
'No killer should be given shelter in any democracy,' he added.
The US government has reopened the case of asylum of Rashed Chowdhury in June 2020.
US attorney general William Barr reopened the case, which was closed for about 15 years, what the lawyers of Rashed was describing as a favour to Bangladesh, according to a report of the Politico, an influential political magazine in the United States.
Opposition Bangladesh Nationalist Party secretary general Mirza Fakhrul Islam Alamgir also congratulated Joe Biden and Kamala Harris in a message on Sunday.
He hoped that the Biden administration would play a strong role in establishing peace, security, democracy and human rights across the world.
Want stories like this in your inbox?
Sign up to exclusive daily email
More Stories from Foreign affairs