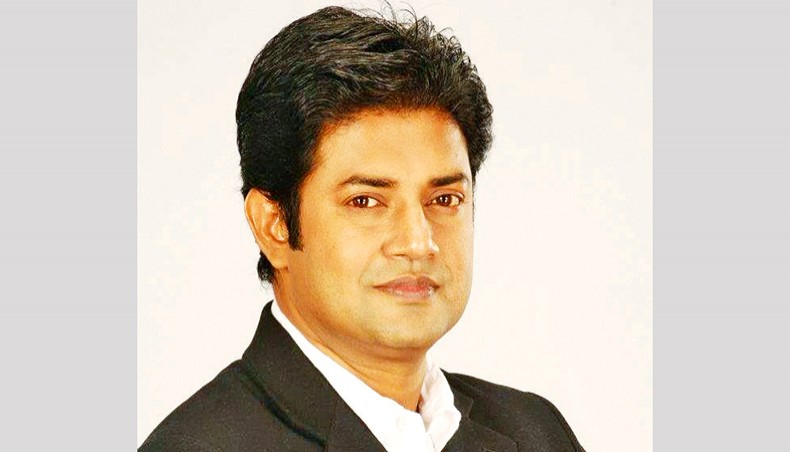 Actors' Equity general secretary Ahsan Habib Nasim urged artistes to ensure their own protection while working on shooting floors as health directives are not being properly followed at many shooting spots.
'Artistes are very busy now-a-days because they are attending shootings for productions for both small screen and OTT platforms. Though the workload has increased a lot after shootings resumed amid the COVID-19 outbreak, many shooting floors are not following the health directives properly. Only a handful of shooting floors are following the directives. Artistes, therefore, have to ensure their own protection at work,' Ahsan Habib Nasim told New Age.
'It is difficult for artistes to follow health directives as one cannot perform in front of the camera wearing a mask and sometimes artistes take off face mask to breath fresh air and by doing so they can catch the virus unknowingly. As we have to keep the wheels of our industry turning, we have to remain on guard and take all necessary precautions to reduce our chances of being infected,' added Nasim.
Nasim also mentioned that many artistes have tested positive for COVID-19 till date. He said that Actors' Equity is doing everything necessary to help the ailing artistes.
'Actors' Equity will always stand beside the ailing artistes. We are committed to provide all kinds of assistance including financial, treatment, medicine, blood and plasma. We are in touch with the ailing artistes and their family members and keeping track of their condition,' said Nasim.
The actor also spoke about his recent ventures.
'I have completed shooting for a teleplay titled "Biraha Hobe", which has been penned and directed by Rawnak Hasan. I have also completed shooting for two drama series respectively directed by Zahid Hasan and Topu Khan. I am currently busy shooting a BTV production named "Latifer Ghar". I hope the viewers will watch my acting and give me valuable feedback,' mentioned Nasim, who also shared his concern over the second wave of coronavirus.
'The second wave has already hit Europe. Besides, the infection rates have also increased in our country which is indeed alarming. We will follow the government issued COVID-19 health guidelines. If the government announces lockdown or general holidays in future, we will change shooting schedules,' he mentioned.
Nasim said that daily-wage workers of the small screen industry were hit the hardest due to the COVID-19 crisis.
'We have provided food and financial assistance to daily-wage workers of the small screen industry. They don't get paid, if shootings don't happen. Many affluent artistes have been helping them. I hope they will continue supporting the destitute daily-wage workers and artistes in the coming days,' he said.
'If the situation worsens in the coming days, I hope the government and affluent individuals in society will come to the aid of the destitute artistes. If we remain united, we will surely triumph over COVID-19,' he ended.
Want stories like this in your inbox?
Sign up to exclusive daily email