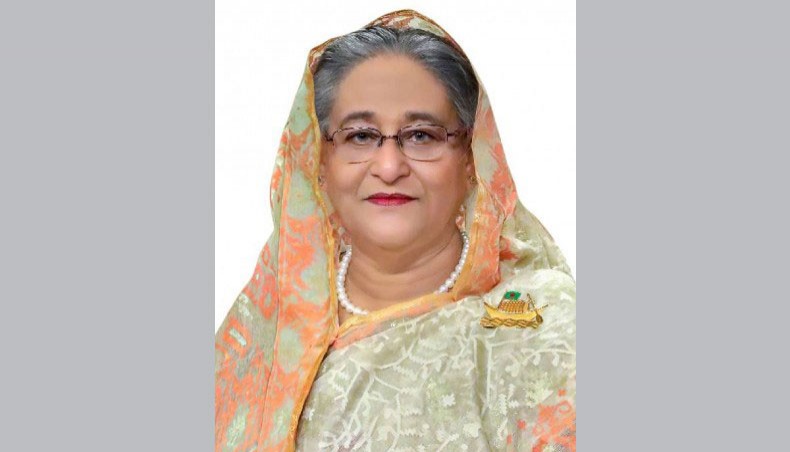 Referring to some conspiracies including the incidents of BDR carnage and Hefajat's so-called movement, prime minister Sheikh Hasina on Tuesday said no conspiracy could remove Awami League from power as it had public mandate.
'When we assumed office in 2008, many incidents and conspiracies like the BDR carnage and Hefajat's so-called movement were made to thwart Awami League from the power,' she said while virtually addressing a discussion marking the Jail Killing Day from her official Ganabhaban residence in Dhaka.
She added the vested quarters had failed to do so, saying, 'The Awami League has survived as it is working for the welfare of the people without begging mercy from anyone.'
Sheikh Hasina, also president of Awami League, reminded that it could be possible to kill anyone through conspiracy but none could stay in power without support from the mass people.
Coming down heavily on different quarters for making wholesale criticism of Awami League regarding the procedure of its coming to power, she said, 'Whatever they want to say, it is the reality that we have come to power with the vote and support of the people.'
She continued, 'The more you try to remove Awami League from the power, more it will be deep-rooted into the soil.'
She said many had thought that her party would never come to power after the killing of Sheikh Mujibur Rahman, but the party came to power time and again as it was working for the welfare of the people and, in response, the people were supporting the party.
She said, 'People are supporting us as we are working for them.'
The AL president said why people would stand for the parties, mainly BNP, as they did not go to the masses for seeking vote and did nothing for the people after being formed from the cantonments under the patron of illegal governments rather being formed from the grassroots.
On contrary, she said, the Awami League was formed from the grassroots through waging struggles to establish the rights of common folks.
AL's general secretary and road transport and bridges minister Obaidul Quader gave the welcome address while its publicity and publication secretary Abdus Sobhan Golap conducted the meeting.
The Awami League organised the meeting from the party's central office at Bangabandhu Avenue in the capital.
At the outset of the meeting, a one-minute silence was observed to show rich tribute to Sheikh Mujib, the four national leaders, martyrs of the Language Movement, Liberation War and all the progressive democratic movements.
Want stories like this in your inbox?
Sign up to exclusive daily email
More Stories from Politics