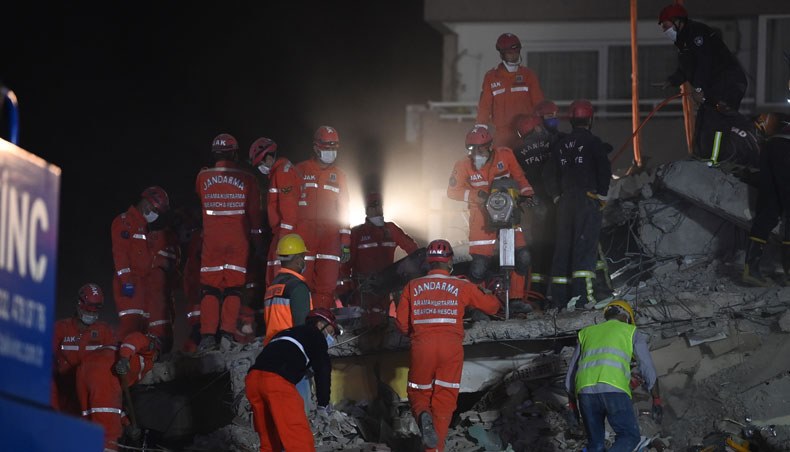 The death toll of the earthquake that happened in Turkey's Izmir on October 30 increased to 76, Turkish emergency directorate reported on Monday.
'A total of 76 of our citizens have died, 743 people out of 962 injured have been released, 219 people remain in hospitals,' the directorate said.
Previously, the directorate reported 73 deaths.
A magnitude 6.7 earthquake was registered at sea, 19km northwest of Samos Island. Underground shocks collapsed at least 20 houses in Izmir.Some damage had also been caused to the Greek city of Neon Karlovasi.
Want stories like this in your inbox?
Sign up to exclusive daily email