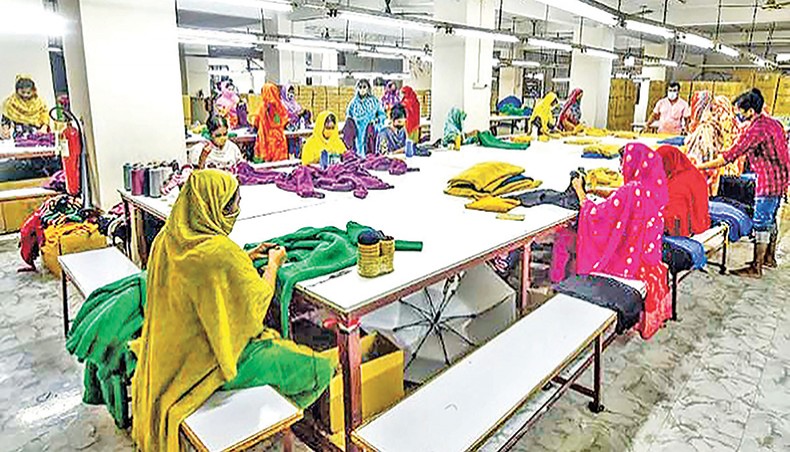 Almost 80 per cent of households in the country experienced a significant reduction in income amid the coronavirus outbreak, according to a survey report.
The survey titled 'COVID-19 and Bangladesh: A youth agenda for recovery' found that some 28 per cent of youths, mostly from rural areas, left study to support family for income during the coronavirus outbreak.
The Citizen's Platform for SDGs, Bangladesh that conducted the study released the report at a webinar on Sunday.
Almost two-third or 63 per cent of respondents said that they were depressed about future scope of earnings, the survey said.
The platform conducted the online survey on 1,163 youths above 18 years across the country between October 18 and October 27.
Of the respondents, 70 per cent was from rural areas.
According to the survey, of the youths who left study to support family for income, 32 per cent was male and 25 per cent from rural areas.
A total of 58.3 per cent youths informed that they were not involved in any online education or training programme while some 15 per cent of respondents expressed that online education was not adequate for them.
Half of the respondents did not have any appropriate equipment such as smart phone, laptop and computer, which was the main concern for them in digital access.
Overall 96 per cent of youths reported a varied level of mental stress during the outbreak.
In case of getting support from the government, almost 80 per cent of the respondents said that they did not get any support from the government.
Around 70 per cent of the youths said that monthly unemployment benefit was necessary and the amount should be Tk 5,000 a month.
The platform convener, also Centre for Policy Dialogue distinguished fellow, Debapriya Bhattacharya said that the government should consider unemployment allowance for youths in the next national budget considering the impact of COVID-19.
The government policy on education, skills and employment for youth population should also be framed and implemented based on the demands from various types of groups such as rural youths, physically challenged and indigenous groups instead of implementation in generalised way, he said.
CPD distinguished fellow, also a core group member of the platform, Mustafizur Rahman said that the government should pay attention to taking all youths on board to implement the concept of 'leaving no one behind' of the SDGs as it would be impossible to implement the SDGs without active participation of youths.
The government should also address the gaps in terms of education, skills, unemployment and digital access between rural and urban youths, male and female to meet the goals, he said.
Jatiya Party lawmaker Shameem Haider Patwary and representatives from different youth organisations also spoke at the webinar.
CPD senior research fellow Towfiqul Islam Khan moderated the session where CPD programme associate Tamara-E-Tabassum presented the key findings of the survey.
Want stories like this in your inbox?
Sign up to exclusive daily email
More Stories from Miscellany