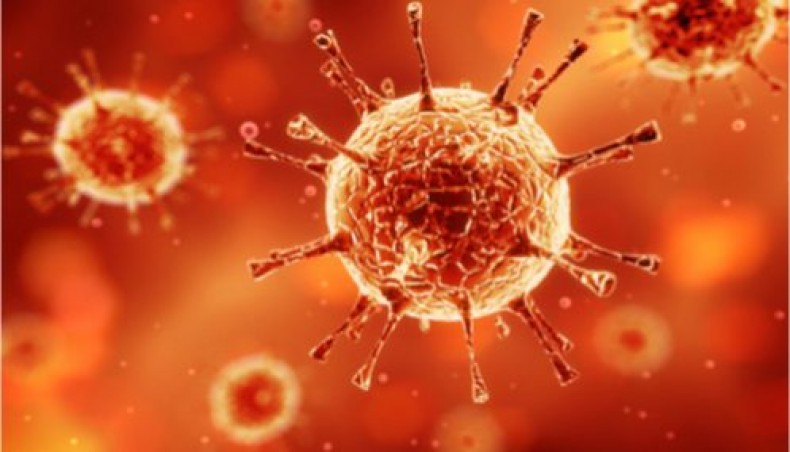 Bangladesh recorded 23 more COVID-19 deaths and 1,493 new cases in the 24 hours till 8:00am Wednesday.
With the figures, the country's COVID-19 death toll has risen to 5,861 and the number of cases to 4,03,079, according to the Directorate General of Health Services.
An analysis of DGHS data about the country's COVID-19 deaths and cases during the last one and a half weeks showed that the coronavirus fatality rate and the test positivity rate have been on a rising trend.
The country is now in the 34th week of its COVID-19 infection since its first cases were detected on March 8.
Over the past four days of the ongoing week, the COVID-19 fatality rate has gone up to 1.45 per cent from 1.31 per cent in the 33rd week.
The test positivity rate in the 33rd week was 10.77 per cent, but it has risen to 11.18 per cent as of the 4th day of the ongoing 34th week.
A World Health Organisation report on Bangladesh's COVID-19 deaths in the week between October 20 and 26 showed that the national death rate was 1.44 per cent.
But the rate in Dhaka division in the week was 1.30 per cent although the division's overall death rate is 1.12 per cent.
The death rate in Khulna division was 3.18 per cent in the week, with the division's overall rate 2.08 per cent.
Rajshahi, with 1.92 per cent death rate in the week, has the overall rate of 1.78 per cent while Mymensingh's death rate in the week was 3.13 per cent with its overall rate is 1.81 per cent.
The DGHS' Wednesday update said that the test positivity rate in the country was 12.08 per cent in the past 24 hours, with the fatality rate 1.54 per cent.
The country's overall positivity rate is now 17.55 per cent and the fatality rate 1.45 per cent.
The DGHS said that two of the country's 23 new deaths in the past 24 hours occurred at home.
Since May 17, at least 708 COVID-19 patients have died outside hospitals – 674 at home and 34 on the way to hospitals, according to the DGHS.
Among the 23 new deaths, 16 were in Dhaka division, five in Chattogram and one each was in Khulna Rangpur divisions.
Besides, 16 of the deceased were aged above 60 years, two between 51 and 60 years, two between 41 and 50 years and three were between 31 and 40 years.
So far, 3,19,733 COVID-19 patients have recovered in the country, including 1,610 in the past 24 hours.
Want stories like this in your inbox?
Sign up to exclusive daily email
More Stories from Bangladesh