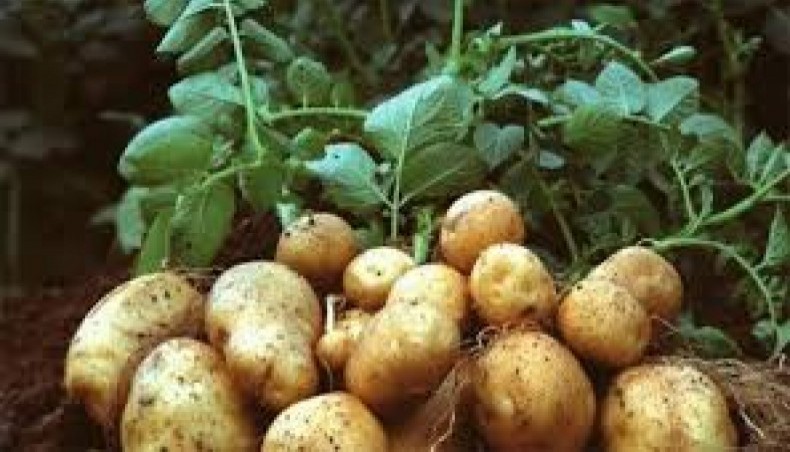 Merriam and Webster dictionary gives the definition of 'mashed potato' in the following words: 'Potatoes that have been boiled and then made into a soft mass by crushing and beating.' The words 'boiled', 'crushing' and 'beating' have a nuisance value when used in day-to-day interactions. If you are angry, you say that you are boiling with anger. Crushing people's longing for freedom has been a practice on part of tyrannical rulers in the past and at present all over the world. Beating needs no explanation as no one approves of it in lieu of exhortation, whatever may be the situation. You have laws to put ropes around the neck of a convict sentenced to death and hang, but beating as a punishment is not legal in Bangladesh since flogging has been banned a long time ago. But all the measures are all right when it comes to potato because they are hilarious for the cuisine that quells our appetite.
Now, we have to think what makes us smash or mash potatoes so mercilessly that has an overtone of torture. Most of the recipes requiring the pulp of potato need crushing and blending them either in machines or within our five strong fingers of the fist. That is why people say that they will make potato smash of him or her through beating when they threaten others. When smashed, potatoes have no strength other than sticking to a place where we put them, either on a frying pan or on a place in the stomach. It is an easily digestible food. All is hunky-dory.
Potatoes are dynamic because it can be used as subsidiary to all types of fish or meat items. They can be served in the shape as they are in farms like the ones given in kachchi biriyani, or they can be cut to pieces like cubes for mixing with meat or fish recipes with gravy. They can also be sliced as thin as flakes like those we eat as potato chips. We can give them shapes of small sticks as in French fries. We can mix potato with milk and butter in the liquid form to make potato soup. This list will take pages to exhaust as there are more than 150 potato items internationally accepted and served in restaurants around the world.
There are many among us from rural Bangladesh who cannot remember a day of their childhood without taking potato. Before leaving home for a whole-day stay in the school, they always had boiled sticky rice and potato mash. On some days, potatoes found a friend to mix with. That was no other than a boiled egg freshly lain by the pet hens of the family. Potatoes are everyone's first-hand vegetables till today, always ready at hand in times of need. If there is no fish, no meat, no milk, or no lentils available at the store, there is the potato sepoy to give you the protocol service.
Around one billion people in the world have struck through the names of rice, wheat, maize as their staple food. Potato has stood fourth in the list of staples. We, the Bangladeshis, have learnt to eat roti only a few decades ago. In the 1960s and the early 1970s, people in the rural area never ate roti. They only took luchi, a miniature form of parata, on some occasions. Rice has all along been our main food staple chosen from the international list. Potatoes are the right-hand companion of rice in the past and at present. It is one of the in-laws of rice.
For a couple of days, potatoes are getting dearer. As of October 19, it sold for Tk 50 a kilogram. But 10 days ago, it was only Tk 25 to Tk 30. What a veteran at hop-step-jump! Potato has perhaps broken all past records. This year, it is the season when almost all the athletes of the kitchen market are making record. A competition among onions, green chillis, cucumbers, aubergines, tomatoes, bitter gourds has started — all have become high-profile athletes and are showing their charisma on the track. Why should our favourite potato lag behind in the race? At least, she is a favourite sister-in-law of rice, who rules the market.
Gazi Mizanur rahman, a former civil servant, is a writer.
Want stories like this in your inbox?
Sign up to exclusive daily email
More Stories from Opinion