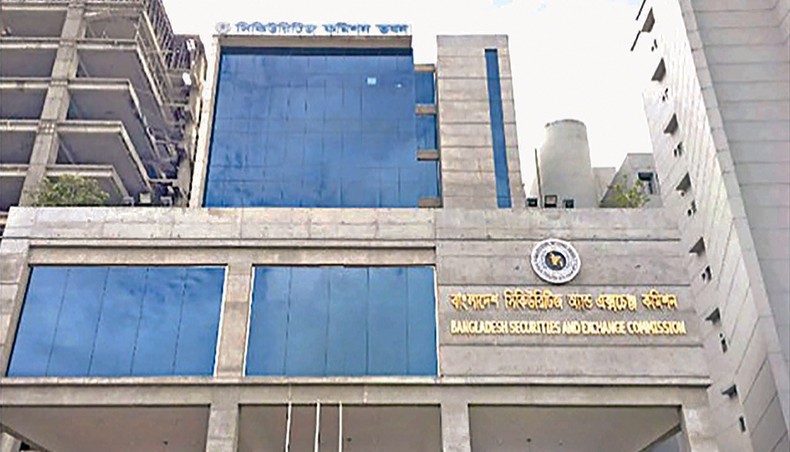 The Bangladesh Securities and Exchange Commission may extend time for defaulting companies for complying with rules on mandatory 30-per cent shareholding by sponsor-directors of a listed company as a large majority of the companies are yet to fulfil the requirement.
The current deadline expires on October 27.
Officials of the BSEC said that the commission might extend the deadline by another 30 working days.
Earlier on July 29 this year, the BSEC gave the ultimatum to 41 listed companies to comply with the 30-per cent shareholding rules within 60 working days.
The BSEC on November 22 issued a notification, which was amended in May last year, making it mandatory for sponsor-directors of a listed company to hold jointly at least 30 per cent shares of the company, but is yet to implement the rules fully.
The rules were originally introduced to ensure a significant amount of shares to be held by the sponsor-directors of a listed company so that the company's board has interest in improving business of the company.
Of the 41 companies, only three companies complied with the rules, while two companies made moves to abide by the directive, according to the latest Dhaka Stock Exchange data.
Northern Islami Insurance Limited, Standard Ceramic Industries and Kay & Que Limited have complied with the rules by the BSEC-set time.
However, the rest 36 companies are yet to take any initiative to meet the requirement.
BSEC officials said that a number of companies requested the commission to extend the timeframe as they would not be able to comply with the rules within the given time for various reasons.
So, it may extend the time so that companies can meet the regulatory requirements, they said.
There were more than 219 directors who had not complied with the individually minimum 2 per cent shareholding rules.
But, the commission has now brought the number down to zero as it removed 17 defaulting directors of nine companies from their posts as punishment, they said.
According to the BSEC notification, if sponsors and directors of a company fail to meet the 30 per cent shareholding requirement, they will not be able to execute any type of sales or transfer of shares until the acquisition of the required amount of shares is done.
Additionally, the firm will not be able to raise capital through rights share offer or repeat public offer or bonus shares or amalgamation of companies or any other mode of raising capital.
If the implementation of these provisions could not force the companies to comply with the 30-per cent shareholding rules, the regulator would enforce further restriction on the companies, BSEC officials said.
Want stories like this in your inbox?
Sign up to exclusive daily email