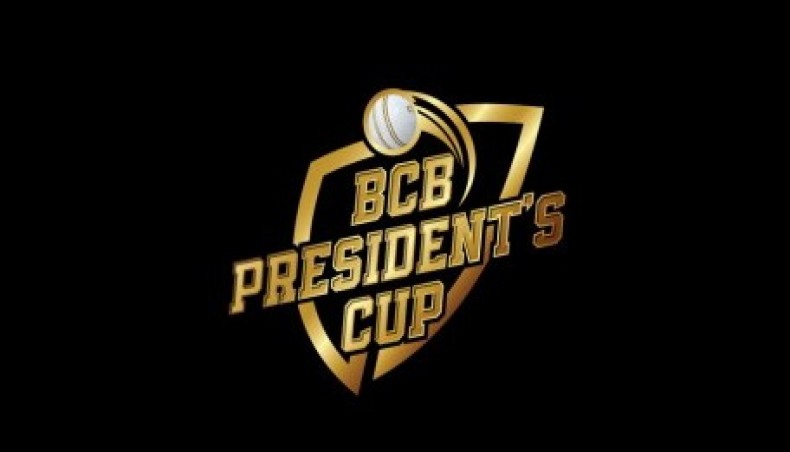 The final of the BCB President's Cup between Mahmudullah XI and Nazmul XI, which was originally scheduled for Friday, has been shifted to October 25 due to inclement weather forecast.
Bangladesh Cricket Board took the decision was taken in light of the inclement weather forecast over the next 72 hours, said BCB chief executive officer Nizamuddin Chowdhury.
'This has been a very well received tournament so far and we want to end it in a befitting manner. The weather prediction is not favourable in the next couple of days and therefore the final has been rescheduled to give every opportunity of holding a full game,' Nizamuddin said.
According to the Dhaka met office, the city is likely to experience multiple rain showers on October 22, 23 and 24.
The final will start at 1:00pm on Sunday with Monday being the reserve day.
The rescheduling of the final gave Nazmul XI's star performer Mushfiqur Rahim a few extra days to recover from a shoulder injury which he suffered during his team's final group-stage match against Tamim XI on Wednesday.
While attempting to take a catch from Yasir Ali's bat off Al-Amin Hossain's bowling, Mushfiq fell badly on his shoulder and left the field immediately.
But BCB chief physician Debashis Chowdhury said the injury is not dangerous.
'I have talked to Mushfiq a few minutes ago. His injury is not critical. The physio is looking after him. The eventual delay of the final gives him more time to recover,' Debashis told New Age.
Mahmudullah XI trained on Thursday morning before the rescheduling was announced.
Want stories like this in your inbox?
Sign up to exclusive daily email
More Stories from Cricket