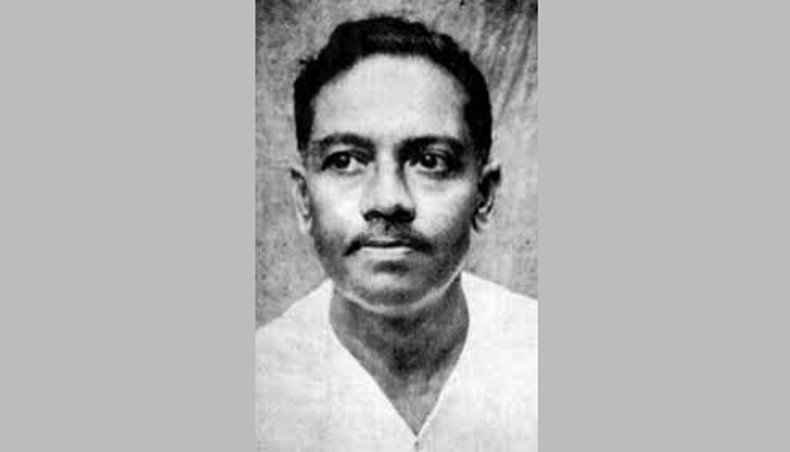 Today is the 66th anniversary of death of much-admired Bengali poet Jibanananda Das.
Different literary organisations will pay tribute to the poet placing floral wreaths on his mural at Jibanananda Auditorium in Barishal city in the morning. Besides, Jatiya Kabita Parishad, Barishal will organise a discussion on the poet at the auditorium.
Jibanananda Das was born on February 17, 1899 in Barishal. His father Satyananda Das was a school teacher and the founder editor of the Brahmabadi. His mother Kusumkumari Das was a poet who wrote the famous poem Adorsho Chhele.
Jibanananda Das started writing poem at an early age. His poems, portraying rural Bengal, inspired people from all walks of life, especially in the '60s and during the war of independence in 1971.
Besides poems, Jibanananda Das also wrote essays, short stories, and novels.
His talent was mostly acknowledged after his death with the discovery of many of his manuscripts.
Many of his novels were published posthumously including Malyaban, Sutirtha, Jalpaihati, Jibanpranali, Basmatir Upakhyan and others. He wrote about two hundred stories. A collection of his short stories is titled Jibanananda Daser Galpa.
His volumes of poems include Jhara Palak (1927), Dhusar Pandulipi (1936), Banalata Sen (1942), Mahaprithibi (1944), Satti Tarar Timir (1948), Rupasi Bangla (written in 1934, published in 1957), Bela Abela Kalbela (1961).
Jibanananda Das got hit by a tram while crossing a road near Kolkata's Deshpriya Park on 14 October 1954. He died from his injuries on October 22, 1954.
Want stories like this in your inbox?
Sign up to exclusive daily email
More Stories from Literature