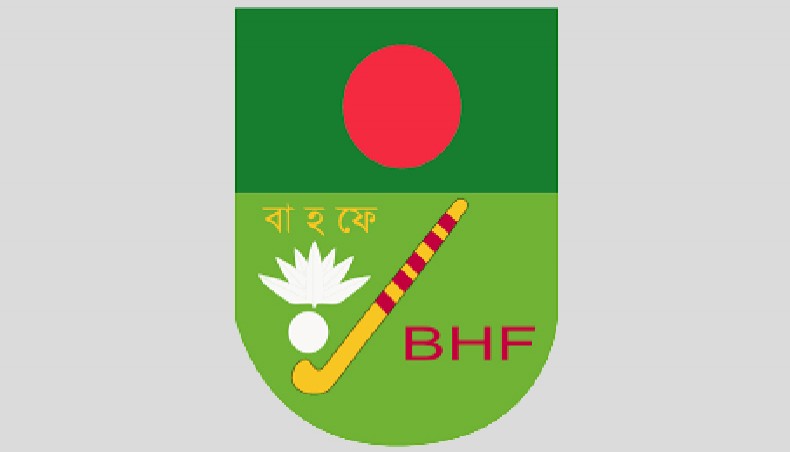 Bangladesh Hockey Federation on Tuesday decided to lift the bans and fines imposed on four officials of Mohammedan Sporting Club and Dhaka Mariners Young's Club if the clubs participate in the forthcoming Premier Division Hockey League.
The BHF president and air chief marshal Masihuzzaman Serniabat made this announcement after an executive meeting held at the Maulana Bhasani National Hockey Stadium.
The federation made the decision to ensure maximum clubs participation in the Premier Division Hockey League which is expected to begin in the first week of December.
'As we want to organise the Premier League with everyone's participation, we have decided to withdraw their punishment on condition,' said Serniabat.
The federation had penalised the officials for their part in an incomplete Premier League match between the clubs on June 7, 2018.
In the last match of that season, two foreign umpires left the field after the 44th minute due to the unruly behaviour of the club officials and the federation announced the punishment on November 26, 2018.
The federation banned Mohammedan SC officials Ariful Haque Prince and Asaduzzaman Chandan for five years and imposed a Tk one lakh fine on each of them.
Mariners' general secretary Hasanullah Khan was banned for five years while another Mariners official Nazrul Islam was banned for three years and fined Tk 50,000.
In the meeting the federation also decided to consider promoting Usha Krira Chakra to the Premier League, who could not take part in the last edition due to the lack of players' availability for registration.
'We will consider Usha's application. If the federation's constitution allows, we can promote them to play. But we do not want to violate constitutional rules,' said the BHF president.
Serniabat also informed that the federation will bring changes in bylaws, if necessary, and will be strict to avoid unwanted incidents in future.
Want stories like this in your inbox?
Sign up to exclusive daily email