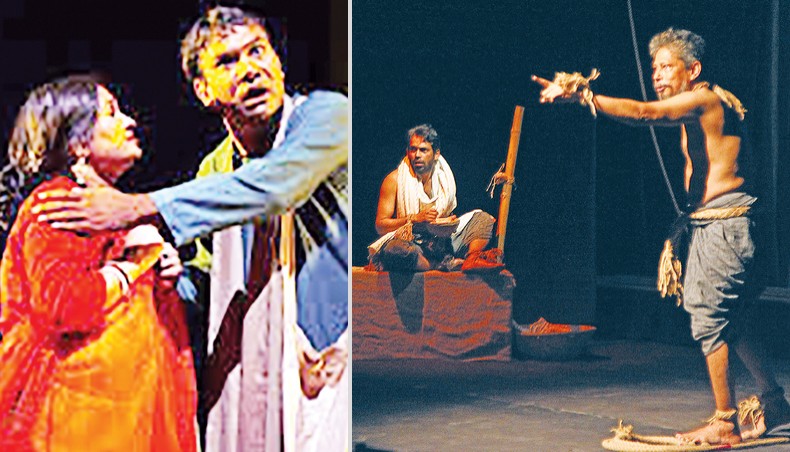 Bangladesh Shilpakala Academy will open its doors on Friday after a seven month-hiatus due to the COVID-19 crisis.
Theatre troupe Palakar will stage its acclaimed production 'Ujane Mrityu' at National Theatre Hall, and Jagoroni Theatre will stage 'Rajar Chithi' at Experimental Theatre Hall of the academy in the evening on Friday.
'Ujane Mriytu', directed by Shamim Sagor, has been penned by Syed Waliullah. It depicts the plight of the people living in coastal areas. The play progresses through conversations between two fishermen, who recollect how natural calamities had devastated their lives. The play will be staged before 250 spectators at National Theatre Hall, which has a capacity of 750 seats.
'Rajar Chithi' has been directed by Debashish Ghosh. It is based on a letter penned by Rabindranath Tagore. The play depicts the story of partition of India and Haridas Basak's devotion to his motherland and Rabindranath Tagore. A total of 90 spectators will be able to enjoy the play at Experimental Theatre Hall, which has the capacity of 250 seats.
'BSA will open its doors for the theatre lovers every Friday and Saturday. We have already conducted several meetings with theatre troupes and formed guidelines for ensuring the safety of the audience. A theatre troupe will be able to sell tickets for 40 per cent seats of a venue. Besides, the troupes will have to ensure that spectators are wearing masks and following health directives at venues. BSA has also formed a committee to monitor situation at its venues,' Hasan Mahmud, public relation officer of BSA, told New Age.
Want stories like this in your inbox?
Sign up to exclusive daily email
More Stories from Theatre