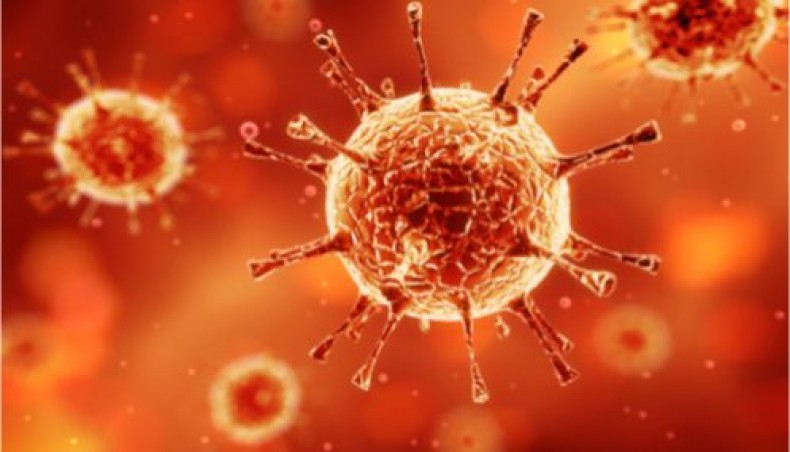 COVID-19 killed 18 more people while 1,380 new coronavirus cases were detected across the country in the 24 hours ending at 8:00am Tuesday.
With these figures, the country's COVID-19 death toll has reached 5,699 and the number of coronavirus cases 391,586.
The global toll from the novel coronavirus rose to 11,19,590 on Tuesday.
The Directorate General of Health Services on Tuesday said in its daily update that 13,611 samples were tested across the country in the 24 hours and 10.14 per cent of them were found positive.
Bangladesh on March 8 confirmed the first COVID-19 cases and on March 18 the first death.
The country is now in the 33rd week of its COVID-19 outbreak.
The country's COVID-19 test positivity rate is currently 17.86 per cent but the rate ranged between 11 per cent and 12 per cent in the past few weeks. The fatality rate is now 1.46 per cent.
Both the positivity rate and fatality rate decreased in recent days.
The DGHS in its update said that 12 of the 18 new dead were in Dhaka division, three in Chattogram, two in Rangpur and one was in Khulna division.
Eleven of the deceased were aged above 60 years, five between 51 and 60 years while two were between 41 and 50 years.
No COVID-19 patient died outside hospitals in the 24-hour period.
So far, 704 COVID-19 patients have died outside hospitals – 670 at home and 34 have been brought dead to hospitals.
A total of 3,07,141 COVID-19 patients have recovered in the country, including 1,542 in the past 24 hours.
Agence France-Presse adds: The novel coronavirus has killed at least 11,19,590 people since the outbreak emerged in China last December, according to a tally from official sources compiled by AFP at 1100 GMT Tuesday.
At least 4,04,16,800 cases of coronavirus have been registered. Of these, at least 27,791,000 are now considered recovered.
On Monday, 4,523 new deaths and 3,67,553 new cases were recorded worldwide. Based on latest reports, the countries with the most new deaths were India with 587 new deaths, followed by Argentina with 449 and United States with 420.
The United States is the worst-affected country with 2,20,134 deaths from 82,15,578 cases. At least 32,72,603 people have been declared recovered.
After the US, the hardest-hit countries are Brazil with 1,54,176 deaths from 52,50,727 cases, India with 1,15,197 deaths from 75,97,063 cases, Mexico with 86,338 deaths from 8,54,926 cases, and the United Kingdom with 43,726 deaths from 7,41,212 cases.
Latin America and the Caribbean overall has 3,81,719 deaths from 1,05,55,141 cases, Europe 2,52,192 deaths from 76,18,300 infections, and the US and Canada 2,29,906 deaths from 84,15,548 cases.
Asia has reported 1,60,898 deaths from 98,04,700 cases, the Middle East 53,926 deaths from 23,32,985 cases, Africa 39,942 deaths from 16,56,740 cases, and Oceania 1,007 deaths from 33,387 cases.
A number of European countries took urgent new measures to combat a second wave of coronavirus infections, as the World Health Organisation blamed the surge in worldwide cases on countries' failure to quarantine infected people properly.
Scientists called for urgent actions to improve public trust in immunisation as research suggested that sizeable minorities in some nations may be reluctant to be vaccinated against COVID-19.
With few effective treatments and no cure for the coronavirus, companies and governments are racing to develop vaccines in a bid to arrest the pandemic.
But there is increasing concern that 'vaccine hesitancy' is also on the rise, with misinformation and mistrust colouring people's acceptance of scientific advances.
In a new study published on Tuesday in Nature Medicine, researchers in Spain, the US and Britain surveyed 13,400 people in 19 countries hit hard by COVID-19 and found that while 72 per cent said they would be immunised, 14 per cent would refuse and another 14 per cent would hesitate.
They also found older people were more likely to accept a vaccine than those under 22.
Ireland will be the first EU country to return to lockdown, prime minister Micheal Martin says, issuing a nationwide 'stay at home' order but insisting schools will stay open.
Measures coming into effect for six weeks from midnight Wednesday (2300 GMT) will see all non-essential retail businesses close and bars and restaurants offering takeaway or delivery only.
London's Heathrow airport begins to roll out paid-for rapid testing, with results in one hour.
The LAMP saliva test, which does not have to be processed in a laboratory, will cost £80 ($102) per passenger and is available initially for passengers flying to Italy and Hong Kong.
Italy's northern Lombardy region prepares to impose a nighttime curfew, the most restrictive measure the country has seen since emerging from a national lockdown in the spring.
Want stories like this in your inbox?
Sign up to exclusive daily email
More Stories from Bangladesh