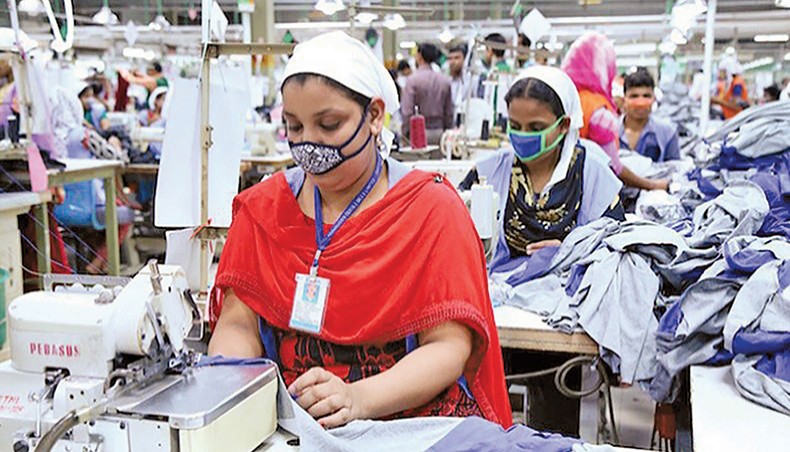 More than one third of Bangladesh's total readymade garment export to China still remained out of the coverage of duty-free benefit despite the country granting zero tariff treatment to 97 per cent of Bangladeshi products.
According to the analysis of the Bangladesh Garment Manufacturers and Exporters Association, Bangladeshi readymade garment products would get additional facilities in China with the recent announcement of duty-free market access for 97 per cent of its export products but 100 per cent RMG products would not be entitled to the facility.
'Bangladesh's total RMG export to China in the financial year 2018-19 was $507 million and $308.4 million of it was under duty-free facility. That means, RMG export worth $198 million was under duty,' BGMEA president Rubana Huq told New Age on Sunday.
Of $198 million, only products worth $20 million would be included in the latest duty-free scheme, she said.
She said that almost $178 million RMG exports still remained excluded from the duty-free access now which accounted for 33 to 38 per cent of Bangladesh's total exports to China and on which Bangladesh paid 6-12 per cent tax.
The BGMEA president said that in FY19, Bangladesh exported 155 products worth $507 million to China and now 47 products still remained out of the duty-free scheme.
Rubana also expressed her concern over the revised rules of origin for 40 per cent value addition set by China for availing dutyfree market access on the market.
As per the latest announcement, Bangladesh would have to add 40 per cent value to get duty-free benefit in China and it would be challenging for the exporters to comply with the new rules of origin, she said.
Earlier, the threshold for value addition was 30 per cent for the Chinese market.
Policy Research Institute of Bangladesh executive director Ahsan H Mansur said that the commerce ministry should take BGMEA's analysis into consideration to bargain with China.
He said that the government would have to take the initiative to broaden the product list under the duty-free market access to China.
Regarding the new rules of origin set by China, Mansur said that the apparel sector would have to expand its backward linkage industry to tap into the full benefits of duty-free market access on the Chinese market.
In June, the tariff commission of the Chinese State Council issued a notice on granting zero tariff treatment to 97 per cent of Bangladesh's products on its market from July 1. With the announcement, China included 5,161 more Bangladeshi products to enjoy zero tariff treatment on the market.
Earlier, 3,095 Bangladeshi products enjoyed the duty-free access on the market under the Asia-Pacific Trade Agreement.
The commerce ministry has recently published a list of 8,256 products which would get duty-free access in China.
Want stories like this in your inbox?
Sign up to exclusive daily email
More Stories from Trade & Commerce