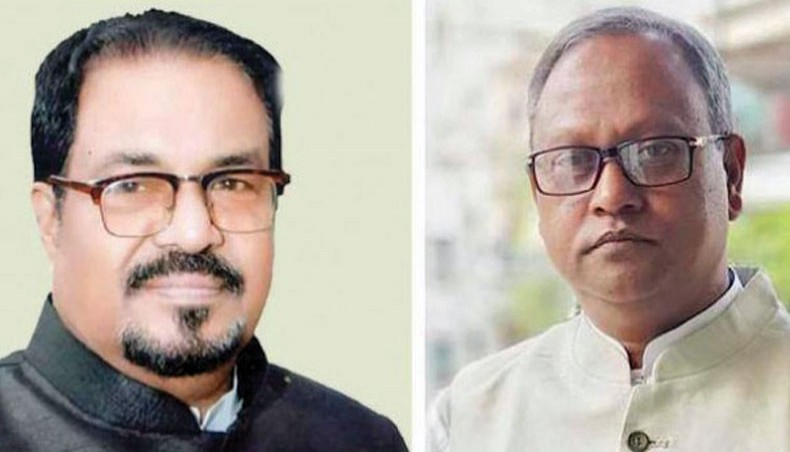 Ruling Awami League candidates bagged both Dhaka-5 and Naogaon-6 parliamentary constituencies in the by-elections held on Saturday amid poor presence of voters and opposition Bangladesh Nationalist Party candidates' allegations of intimidation.
Awami League's Kazi Monirul Islam won the Dhaka-5 seat bagging 44,163 votes while his nearest rival candidate, BNP's Meer Abdus Sabur, got 2,808 votes, said returning officer GM Sahtab Uddin.
He said that 10.09 per cent voters cast their votes.
In Naogaon-6, AL candidate M Anwar Hossain won the elections bagging 1,05,467 votes while BNP's Sheikh Md Rezaul Islam got 4,517 votes, said returning officer Mahmudul Hasan.
He said that 36.4 per cent voters cast their votes.
The respective returning officers declared Monirul and Anwar elected unofficially.
At the polling stations, the presence of Awami League activists and supporters outside the polling centres were seen higher than the number of voters.
In many centres, presiding officers passed idle times as they waited several hours for voters.
BNP candidate for Dhaka-5 Salauddin Ahmed demanded resignation of the chief election commissioner and re-elections in the constituency rejecting the result.
He alleged that almost all of his polling agents were ousted from the polling centres by AL people.
He made the complaint at a press conference in the evening.
AL candidate Kazi Monirul, after casting his vote, said that the polling was being conducted in a peaceful manner.
BNP candidate for Naogaon-6 Sheikh Rezaul Islam at a press conference at the local party office at around 3:30 pm announced that he had boycotted the by-election.
He alleged that supporters of AL candidate intimidated voters at the centres.
About the low turnout, chief election commissioner KM Nurul Huda told reporters that people were less interested in by-elections as the elections were not a matter of changing the government.
He, at a press conference, said that a section of people did not go to the polling stations due to the fear over COVID-19.
He, however, expressed his satisfaction over the by-elections as they were completed without any violent incidents.
The Dhaka-5 fell vacant following the death of Awami League lawmaker Habibur Rahman Mollah on May 6 and the Nagaon-6 fell vacant following the demise of AL lawmaker Israfil Alam on July 27.
In Dhaka-5, the number of total voters was 4,71,129, including 2,41,464 men and 2,29,665 women.
In Naogaon-6, the number of total voters was 3,06,725, including 1,53,758 men and 1,52,967 women.
Want stories like this in your inbox?
Sign up to exclusive daily email
More Stories from Politics