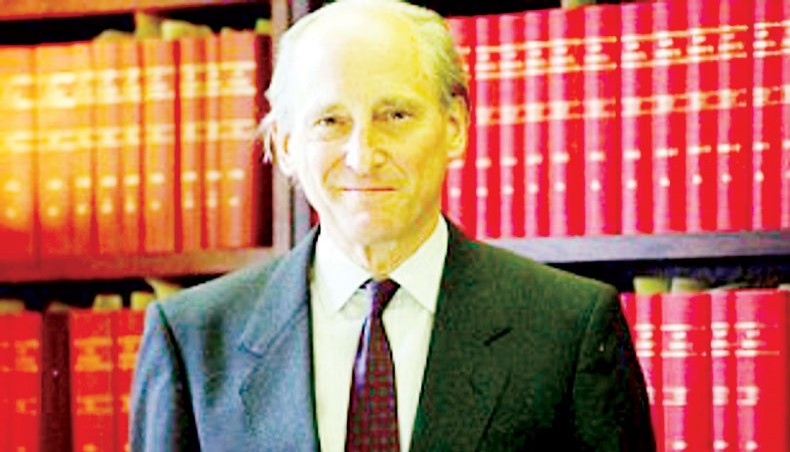 FOR a judge to seek to be wiser than the law is to do the very thing forbidden by wise laws. But judicial activism has come to stay in all its excess, a threat to democracy. Judges are divided between judicial activists and advocates of judicial restraint, especially in the US supreme court.
Excess began early in the US. At the end of the 19th century, after legislative attempts to regulate the economy were frustrated by the supreme court, certain members of the court condemned what they regarded as a judicial assumption of power. When the court in 1890 decided that the judiciary, not the legislature, was the final arbiter in regulating railroad, freight and other charges on the public, justice Bradley's dissent considered this an arrogation of authority. In the income tax case of 1895, justice White's dissent accused his brethren of amending the constitution by judicial fiat. For over a century, the federal government and constitutional scholars had confined the definition of direct tax to capitation and land taxes. The court added a third category: income tax. White said the constitution should have been amended directly. It took the 16th constitutional amendment to override the court.
Judicial activists do worse than act subjectively. They use the office to promote the interests of the judiciary and propound theories with no basis in law, unmindful of the damage they inflict and often in violation of their oaths.
The case of K Veeraswami decided in 1971 bears this out. Seven years into his term as chief justice of the Madras High Court, he was faced with an inquiry by the Central Bureau of Investigations on the charge of possession of assets disproportionate to his known sources of income as a judge plus his lavish mode of living.
Is there any democracy in which a judge can claim immunity from this criminal process, and say that he could only be removed by impeachment by parliament, a blatantly political process? What if he had been ticketed for rash driving, or charged with assault by his wife? He went scot-free, first proceeding on leave and then retiring on superannuation, making impeachment impossible. On this, a five-member bench split. One held that he could not be prosecuted; the majority differed but put an impossible condition — the president must consult the chief justice, whose advice would be binding. This is judicial activism in excess.
The court repeated this feat in 1993 when it propounded a bogus 'collegium' of judges to select judges to the high courts and supreme court. This 'collegium' does not exist in the constitution. Robert Stevenson opined: 'Judges choosing judges is the antithesis of democracy.' The results are there for all to see.
Even confirmed judicial activist Lord Diplock said: 'It endangers continued public confidence in the political impartiality of the judiciary… if judges, under the guise of interpretation, provide their own preferred amendments to statutes which experience of their operation has shown to have had consequence that members of the court… consider to be injurious to the public interest.' Cardozo said: 'Judges have of course the power, though not the right, to ignore the mandate of a statute… Nonetheless, by the abuse of power, they violate the law.'
Indian enthusiasts of judicial activism are mindless of the restraints that erudite masters like Cardozo and Diplock stressed. They have ardour, but not the learning that curbs ardour. Cardozo was all for judicial review, but was quick to point out: 'The recognition of this power and duty to shape the law in conformity with the customary morality is something far removed from the destruction of all rules and their substitution in every instance of the individual sense of justice… That might result in a benevolent despotism if the judges were benevolent men. It would put an end to the reign of law.'
India's supreme court has concerned itself with Delhi's traffic chaos; prescribed norms for running prisons, psychiatric homes and women's shelters; issued detailed instructions for implementing labour laws on construction sites; ordered industries to be restarted with mandatory financial help from the states; reorganised admissions and exam schedules in medical colleges; prescribed hawking zones in cities; ordered that pavement and slum dwellers be rehabilitated on eviction; given clearance to noxious factories to restart on technical reports of safety measures; recommended safety measures for railways; ordered municipalities to construct drainage systems; prescribed poverty limits for low-income urban housing; and set up an expert panel to assess technologies to control vehicular pollution.
Judges prone to excess should remember Lord Bingham's words, 'The courts tend to be most assertive, active and creative when political organs of the state are least effective.' But judicial hubris always ends in judicial tears.
Dawn.com, October 17. AG Noorani is an author and lawyer based in Mumbai.
Want stories like this in your inbox?
Sign up to exclusive daily email
More Stories from Opinion