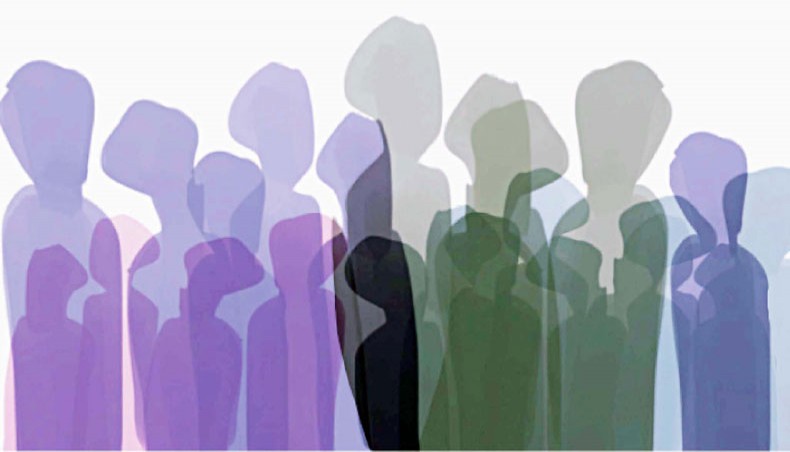 WE VISITED Chicago in the United States last summer to meet extended family relatives living there and obviously our tour itinerary included, amongst others, the 134 floors high Willis Tower, previously famous as Sears Tower that had been the highest building of the world about a decade ago. It has a magnificent panoramic view from the rooftop, with other high rises standing beside it as if one was reclining on the other. It is, indeed, splendid and spectacular to observe and the architectural axonometric physical appearance is also noteworthy, portraying different unique façades.
While stunned and dumbfounded by such a 'sight of silence', what immediately reminds me is that this is the very city from where once workers raised their voice against uncompassionate, brutal and fiendish labour practices of their employers and, thus, refused to work for more than eight hours a day that led to Hay Market Massacre, which is considered the origin of International Workers Day from where the root of modern labour rights concepts, as recognised by the International Labour Organisation, is derived and conceived.
In maintaining an industrial democracy, industrial relations play a crucial role and attribute delicate and complex problems, not only for the modern industrial society but also for developing nations as well. Nowadays, industries are viewed neither as a venture of employers alone nor is profit-making considered their sole objective. They are, rather, viewed as an endeavour relied on purposeful cooperation between management and labour in the process of production, where the maximisation of social good is the ultimate end, whereby the management and their employees contribute in their own way towards success.
In this endeavour, labour rights and their efficient protection through legal framework are of immense importance. During the British colonial period and subsequently, in the then Pakistan and Bangladesh, laws that ensure labour well-being and rights were all scattered and came into being as and when their necessity was felt desirable and as states deemed it fit and proper. As a matter of fact, 27 of such labour laws were amended and compiled together under one umbrella into the Labour Act 2006, thereby repealing as many as seven laws too, with a view to consolidating labour rights and their legal regime in Bangladesh, very much in line with Philippian model.
Chapter two of the act envisaged the condition of employment in all establishments or enterprises, commercial or industrial, in order to protect and assure the rights of labourers and to prescribe that no 'service rule' of any enterprises or establishments can be less favourable than what the act has stipulated, identifying them as the minimum. However, enterprises or establishments may intend to have their own 'service rules', but even then they require a formal approval from the authorities concerned before the service rules are put into effect, which shows that the legislature was eager and concerned about protecting labour rights.
Be that as it may, question remains as to the rights of employees who may or do not qualify to be considered 'workers' to be entitled to have legal protection in law. I mean to refer to mid-level employees, who are neither up in the hierarchy of service of their organisation to enjoy a coveted position nor are blessed because of the reason of being entrusted by the enterprise with written administrative and organising ability to deal with and engage in applicable wages and benefits of workers, in terms of Section 2(J), of the Bangladesh Labour Rules 2015 and, thus, belong to the mid-tier of any enterprise and do not have any legal protection, save the principles of natural justice, to protect themselves from management impulses or whims and their arbitrary action but rather surrender to and accept the service conditions that prevails in that organisation or as assigned in their contract of appointment. In other words, this is a disparity between the work force of an organisation, in as much as the employees who qualify as 'workers' are considered socially downtrodden and enjoy a better legal protection than those who are educated and serve the same employer in the same organisation but are yet denied and destitute of any statutory protection of law.
The practice of allowing enterprises to appoint their employees under 'Contract of Service', providing conditions that might be beneficial to them, is the lacuna that exists in our legal regime whereby allowing enterprises not to negotiate or be arbitrary with their 'mid-tier employees' in their appointment. However, it can be argued for the enterprises, as the appointments are contractual, that the mid-tier employees concerned do have rights to negotiate with the employers or enterprises relating to benefits and the condition of service, but the question remains whether entrepreneurs who easily can and use 'undue influence' being in a position to dominate the other contracting party, the mid-tier employees, influence them unduly to accept the terms of employment of their enterprise — which, in fact, makes such contract voidable in law, refer Section 16 of the Contract Act 1872. Moreover, in developing countries such as Bangladesh, where getting a job is often a nightmare even being adequately qualified, not to speak of a suitable job that confirms or is compatible to one's qualification and ability, a scenario that may or usually lead to a dismaying and perplexing situation enables the employers or enterprises to play unfairly and be discriminating even within the ambit of law.
Even Section 27 of the Contract Act 1872 does not help the 'mid-tier employees' when any such employee can argue that his employment contract is in restraint of exercising a lawful occupation of their choice and ability and, thus, void in law because the exceptions under the section categorise such employment contracts as 'restraint of the freedom of action' of such employees and allow employers to successfully argue in support of their service rules and hold them as tenable in the law.
When this is the legal scenario, not only in Bangladesh but in other colonial neighbours, the workers are, in fact, better off than mid-tier employees, where does equality before law stands?
K Shamsuddin Mahmood is a professor and dean of law at BRAC University.
Want stories like this in your inbox?
Sign up to exclusive daily email
More Stories from Opinion