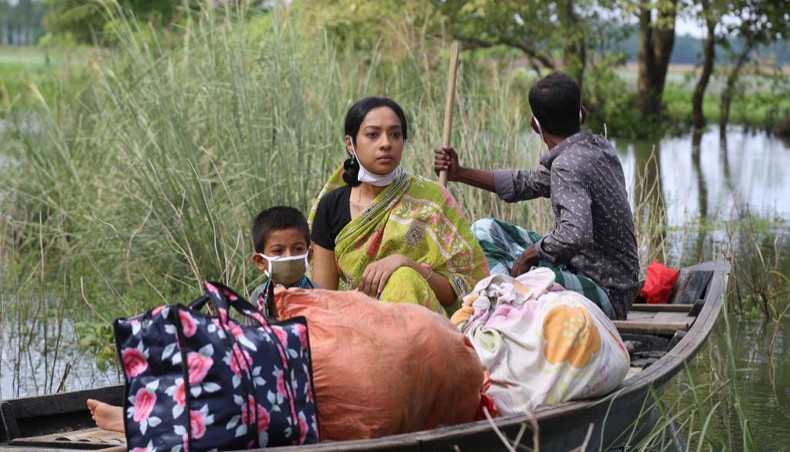 The last episode of the 'Bagh Bondi Singho Bondi' series 'Arai Mon Swapna' was released on digital entertainment platform Binge on Saturday.
'Arai Mon Swapna' highlights the sufferings of the poor and marginalised people in society amid the COVID-19 crisis.
'Arai Mon Swapna' has been produced by veteran director Abu Shahed Emon. It revolves around a carpenter named 'Dildar' who loses his job due to the coronavirus outbreak. He fails to pay due rent and leaves the house at the crack of dawn along with his family members. He steals the ration card of his cousin Kabir but fails to obtain anything using it and the story moves forward.
'The sufferings of the helpless poor people amid the coronavirus outbreak have been depicted in this episode,' said Fazlur Rahman Babu.
'This short film satires social issues and portrays stories of emotions, agony and sufferings of people due to COVID-19,' said Moutushi Biswas, who played the character of Dildar's wife Rabeya in this short film.
'Bagh Bondi Singho Bondi' contains four other short films including, 'Animesh Aich's 'Mukh Asman', Nurul Alam Atik's 'Nishiddha Basar', Amitabh Reza Chowdhury's 'Eso Bose Eksathe Khai' and Abu Shahed Emon's 'Arai Mon Swapna'. The episodes are available on Binge.
Want stories like this in your inbox?
Sign up to exclusive daily email