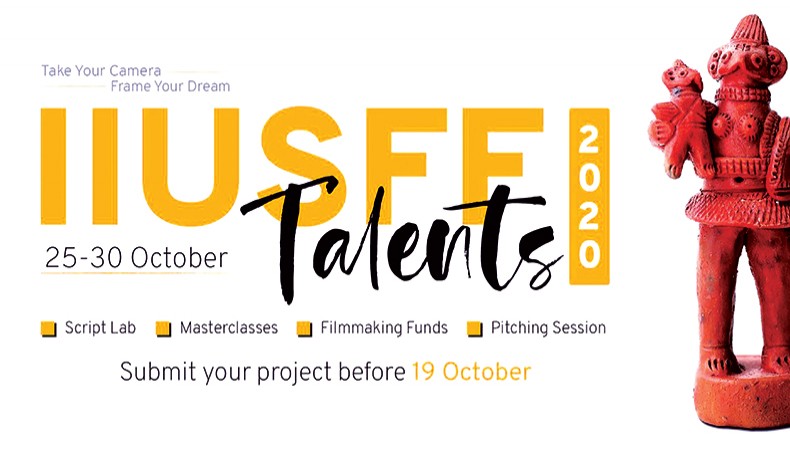 Dhaka University Film Society is inviting students studying at different universities to apply for the Script Lab of IIUSFF Talents 2020, said a press release.
The six-day script lab will be held online from October 25 to 30 due to the COVID-19 crisis.
Mentors from across the world are scheduled to participate in the event, which aims at helping university students with script writing and preparing projects for pitching.
The IIUSFF Talents 2020 is an international platform that supports student filmmakers from all over the world. The programme is organised by Dhaka University Film Society, in association with UNHCR, the UN Refugee Agency, and Goethe-Institut Bangladesh.
This year's event will feature a script lab, pitching session and others.
Best projects of IIUSFF Talents 2020 will receive filmmaking grants supported by Goethe-Institut Bangladesh.
Four masterclasses will be held during the event. Participants of the script lab will be able to attend the masterclasses. Besides, students studying at different universities can also participate in the masterclasses by registering themselves.
A mock pitching session will be held on the last day of the IIUSFF Talents 2020 and the final pitching session is scheduled to be held on November 20 and 21 in the presence of producers, investors, sponsors and industry professionals.
Those interested will have to register themselves before October 19. The details and registration links of the classes will be announced online.
More information regarding the event is available on the Facebook page of DUFS.
Want stories like this in your inbox?
Sign up to exclusive daily email