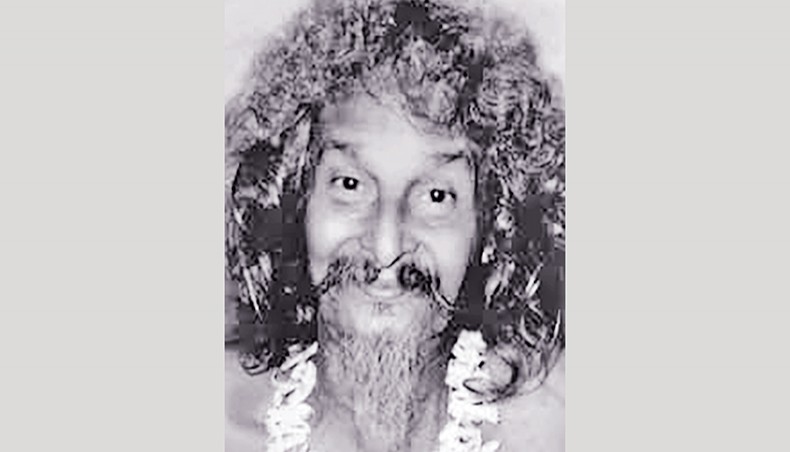 Today is 118th anniversary of birth of lyricist, composer and mystic Bhaba Pagla, who had enriched Bangla folk music treasure trove composing and penning thousands of folk songs, which are still performed by folk and shyama sangeet singers in both Bangladesh and India.
Radharaman Sangskriti Charcha Kendra will pay tribute to Bhaba Pagla organising an online music show tonight at 7:30pm. Singers Bishwajit Roy, Phulrenu Roy and Mohammad A R Manik will entertain music lovers rendering songs penned by Bhaba Pagla at the programme, which will be streamed live on the Facebook page of Radharaman Sangskriti Charcha Kendra.
'Radharaman Sangskriti Charcha Kendra has been organising programmes to pay tribute to the legendary artistes who have furthered our folk music arena by leaps and bounds. Bhaba Pagla penned and composed numerous devotional songs that are very popular among folk music lovers in both Bangladesh and India. We will celebrate his birth anniversary organising an online programme on Saturday. I invite all to watch the event,' Bishwajit Roy, general secretary of Radharaman Sangskriti Charcha Kendra, told New Age.
Bhaba Pagla was born as Bhabendramahan Ray Chowdhuri on October 17, 1902 in Manikganj, British India. His parents were Gajendra Mohan Chowdhuri and Gayasundari Devi.
Bhaba Pagla, who didn't like publicity, used to say 'If people get to know about me, I'll become cow dung!'
Hearsay is that he composed more than eighty thousand songs covering numerous themes and religious repertoires. His lyrics are not only profound and metaphorical but also witty and humorous. His devotees refer to his songs as spiritual songs for self-realisation.
His songs have been included in the curriculum of University of Kalyani, in West Bengal, India and Bangla Academy has published a book titled Bhabapaglar Jiban O Gaan.
He passed away on February 26, 1984 at the age of 81 in Kalna, Purba Bardhaman, West Bengal, India.
Want stories like this in your inbox?
Sign up to exclusive daily email