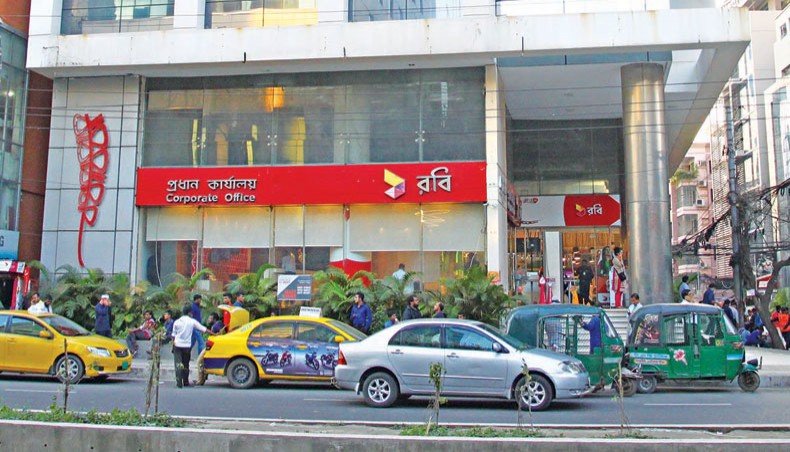 The Bangladesh Securities and Exchange Commission has asked mobile telecom operator Robi Axiata Limited to allot employee shares, subject to two years of lock-in, after the company's IPO subscription.
The BSEC issued the IPO consent letter to the company on Wednesday in which it said that employee shares as well as other IPO shares would be credited to the respective beneficiary owners' accounts together.
Earlier on September 23, the BSEC approved Robi's proposal to raise Tk 523.79 crore, the biggest public offering on the country's capital market.
The company will offload 52.38 crore shares at Tk 10 each where 38.78 crore shares will be offered to the public and institutional investors and the remaining 13.61 crore shares will be kept aside for its employees under the employee share purchase plan.
An ESPP is a company-run programme under which participating employees can purchase the company's stocks at a discounted price.
The company has 1,512 employees and as many as 1,391 employees have bought between 1,000 and 25 lakh shares under the ESPP.
In September, BSEC decided to exempt Robi from a provision of the public issue rules for its IPO in response to an application submitted by the company.
According to the public issue rules, a company must offer at least an amount equivalent to 10 per cent of its paid-up capital or Tk 30 crore at par value, whichever is higher.
Robi's pre IPO paid-up capital is worth Tk 4,714.14 crore, but its public offering amounts to Tk 387.74 crore, less than 10 per cent of its paidup capital.
As per the decision, the employee shares will be considered as part of the IPO.
The securities rules do not permit a company to issue additional shares to a specific group of people after IPO subscription as it goes against the interest of other shareholders.
The securities regulator will also issue a notice regarding the exemption.
BSEC, however, did not exempt Robi from a provision regarding the mandatory threeyear lock-in on sponsordirector shares.
Of the total IPO proceeds, Robi would utilise Tk 515.77 crore on network expansion and spend Tk 8.02 crore to meet IPO-related expenses.
Robi, the second largest mobile operator in Bangladesh, filed the draft papers with BSEC for the IPO on March 1 this year.
With the issuance of new shares worth Tk 523.79 crore, the company's paid-up capital would stand at Tk 5,237.9 crore.
As per its audited financial statements for the year ended on June 30, 2019, Robi's net asset value per share (without revaluation) and weighted five-year average loss per share were Tk 12.64 and Tk 0.13 respectively.
Robi commenced operations in 1997 as Telekom Malaysia International (Bangladesh) under the brand name of Aktel.
In 2010, the company was rebranded as Robi and the company changed its name to Robi Axiata Limited.
Following its merger with Airtel Bangladesh, Robi Axiata Limited (Robi) started commercial operations as a newly merged company on November 16, 2016.
Want stories like this in your inbox?
Sign up to exclusive daily email
More Stories from Telecom