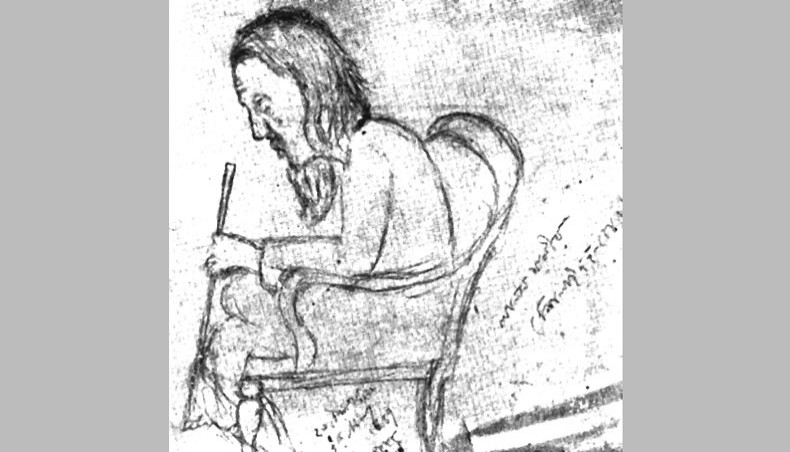 Today is the 130th anniversary of death of legendary mystic bard Fakir Lalon Shah, who had secured a unique position in the history of traditional music for his humanitarian songs, blending philosophies of different devotional traditions such as Sahajia Buddhism, Sahajia Vaishnavism, Sufism and others.
Lalon died on the first day of Bangla month of Kartik in 1297, which was October 17, 1890 according to the Gregorian calendar but his death anniversary is observed following the Bangla calendar.
Bangladesh Shilpakala Academy will arrange a two-day programme titled Antarjatik Seminar O Sadhumela marking the occasion. However, Kushtia Lalon Academy has suspended Lalon Festival due to the COVID-19 crisis.
Lalon's songs, considered by his followers as doctrines that should be adhered to, raise some universal questions through simple diction. The songs have attracted widespread attention for their mystical approach to humanism as well as their melodious tunes.
Since Lalon was found stranded on the bank of Kaliganga, affected by smallpox, nobody knew anything about his past, and Lalon did not disclose anything – about his date of birth, identity of his parents or his religious background – either.
But some historians claim that Lalon was born in 1774.
He was adopted by the weaver-couple, Malam Shah and his wife Matijan, at Chheuriya. They gave Lalon land to live and the bard started to compose and perform his songs inspired by Siraj Sain, a sufi of that village.
Subsequently, the illiterate Lalon learned about nature, human body and traditional philosophies from different other gurus and expressed those in his songs in uncomplicated language – which, however, is rich with metaphors and double meanings.
In many of his verses on 'dehotatta' (anatomy of human body), Lalon has implicitly given his followers guidelines on how to go beyond the 'physical existence' to the metaphysical. These verses may not reveal their inner meaning to the common ear but are the base of secret devotional rites, centering on the belief that human body is the seat of all truths.
Lalon left no written copies of his songs, which were transmitted orally and only later transcribed by his followers. Also, most of his followers could not read or write either, so few of his songs are found in written form. Rabindranath Tagore published some of the songs in the monthly Prabasi magazine in Kolkata.
According to experts, Lalon composed less than two thousand songs. However, many rural bauls claim that the number would be over 10,000.
Want stories like this in your inbox?
Sign up to exclusive daily email