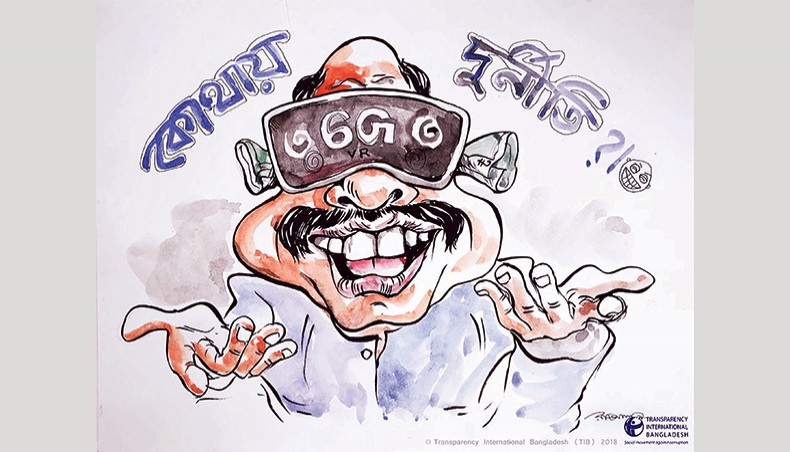 Transparency International Bangladesh (TIB) has extended the submission deadline for its upcoming Anti-corruption Cartoon Competition 2020, said a press release.
TIB is calling on young cartoonists to submit their works depicting corruption in the COVID-19 responses and ways to prevent it till October 31. The event will be organised marking the International Anti-Corruption Day, which will be observed on December 9.
TIB has been organising its annual anti-corruption cartoon competition and exhibition since 2006. Participants will be divided into two age groups namely Ka (13 to 18 years) and Kha (19 to 25 years).
The competition aims at creating awareness against corruption among the younger generation. It also gives the participants an opportunity to depict corruption in society and raise voice against this menace.
Cartoons can be submitted to TIB office till October 31. Those interested can submit their cartoons to outreach and communication department, Transparency International Bangladesh, Midas Center (Level-4), House-5, Road-16 (New), 27 (Old), Dhanmondi, Dhaka-1209. Besides, contestants can also visit www.ti-bangladesh.org/cartoon and or call 01711405148 (excluding holidays 9am-5pm).
Want stories like this in your inbox?
Sign up to exclusive daily email
More Stories from Miscellany