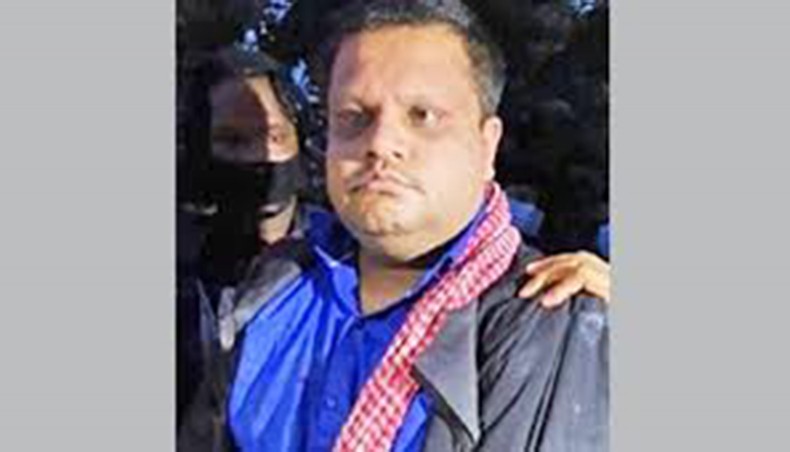 A Chattogram court on Sunday granted police four days to interrogate Regent group chairman Mohammad Shahed alias Shahed Karim in a cheating case.
The court of Chattogram metropolitan magistrate Shafi Uddin passed the order after Shahed had been placed before the court with a plea to quiz him for 10 days in a case filed against him for not returning about Tk 91 lakh that he took from some people in the port city.
Plaintiff's lawyer Dhitiman Aich said that Shahed told the court that he borrowed Tk 20 lakh from the people.
Shahed was placed before the court of metropolitan magistrate Sarwar Jahan with a plea to quiz him for 10 days in connection with the case.
The court, however, sent Shahed to the court of Shafi Uddin for hearing.
Earlier on Saturday afternoon Shahed was taken to Chattogram Central Jail from Dhaka.
Shahed was arrested in Satkhira on July 15 in a case filed over falsifying COVID-19 test certificates and other irregularities.
He faces several dozen of fraud cases.
On July 13, Mega Motors proprietor Zia Uddin Md Jahangir and his cousin Saifuddin Mohsin filed the case against Shahed with Double Mooring Police Station in Chattogram for not returning Tk 91.25 lakh that they paid him to arrange a government permission to run 200 auto-rickshaws in the capital.
Saifuddin, in the case statement, complained that his Dhaka office manager Shahidullah met Shahed in a wedding ceremony at Chhagalnaiya in Feni on February 22, 2017.
Shahed told Shahidullah that he would arrange the government permit for Mega Motors, which imports and sales motor vehicles and parts, to run the auto-rickshaws.
Shahed took the amount from February 22 to March 5 in 2017 promising them he would arrange the permit for the company.
Months later he gave them a permit, which was later proved false. As he failed, the plaintiff demanded his money back, but Shahed refused.
When Saifuddin pressurised Shahed, he threatened them with terrible consequences.
The plaintiff said that they did not file any complaint against Shahed in the past as they feared that the move would bring them more harm as Shahed had links with many influential people.
Want stories like this in your inbox?
Sign up to exclusive daily email
More Stories from Country