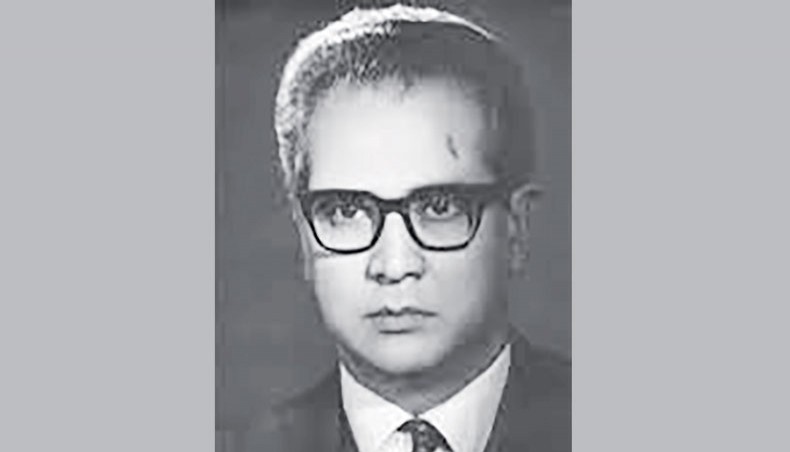 Today is the 49th death anniversary of Ekushey Padak winning novelist, short story writer and playwright Syed Waliullah.
Syed Waliullah was born on August 15, 1922 at Sholashahar in Chattogram to Syed Ahmadullah and Nasim Ara Khatun.
His father was a government employee who was posted at different places. Young Waliullah had the unique chance to travel across the then East Bengal and experience diverse cultures and people, based on which he created many of the characters of his novels and plays that are known for portraying social bigotries, misuse of religion and others.
Waliullah was drawn to literary activities when he was still a student at Feni High School. He edited a hand-written magazine named Bhorer Alo at school and his first short story Hathat Alor Jhalkani was published at a magazine brought out by Dhaka College.
Syed Waliullah's acclaimed debut novel Lalsalu was published in 1948, which his wife Anne Marie, whom he married in 1955, translated into French. It was later translated into English as Tree without Roots in 1967.
Besides, he enriched Bangla literature penning novels like Chander Amabasya and Kando Nadi Kando along with two books of short stories Nayanchara and Dui Tir O Anyanya Galpa. He also composed three plays namely Bahipir, Tarangabhanga and Suranga.
He was awarded Bangla Academy Literary Award in 1961, Adamjee Prize in 1965, Ekushey Padak posthumously in 1984 and others.
Bangla Academy introduced Syed Waliullah Literary Award in 2014 in memory of Syed Waliullah, who passed away on October 10, 1971. The award recognises the works of expatriate Bangladeshi authors, writing in Bangla, English or any other language.
Want stories like this in your inbox?
Sign up to exclusive daily email
More Stories from Literature