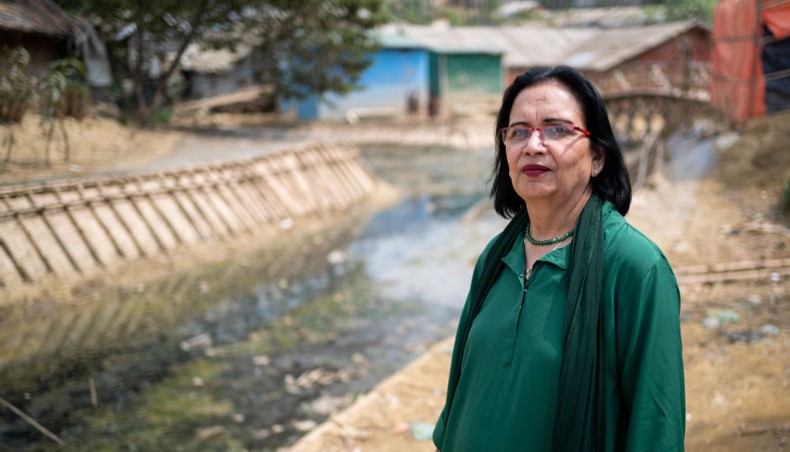 American philanthropist Bill Gates has lauded Bangladeshi immunologist Firdausi Qadri.
In a blog post on October 6, in his official site Gatesnote, the Microsoft cofounder wrote, 'For the last 25 years, Qadri has been one of the few people advocating for an affordable vaccine to protect entire communities from cholera epidemics.'
Cholera vaccines are expensive and not available for everyone. The available cholera vaccine is largely used by travellers from rich countries and is not practical for vaccination campaigns among the poor communities at risk of the disease.
In 2011, Qadri and her team at the International Centre for Diarrheal Disease and Research, Bangladesh, ICDDR,B, led a feasibility study on a newer, more affordable oral cholera vaccine, Shanchol. The study, which was done in partnership with our foundation, showed that the inexpensive vaccine could be an effective tool in stopping the spread of cholera in poor, urban environments, giving people more than 50 per cent protection against the disease, wrote the founder of Bill & Melinda Gates Foundation.
Her study— the largest trial of its kind— helped lead to a complete change in thinking about how the world could tackle the challenge of cholera.
'You can have very good water, sanitation, education, good homes and people won't have cholera. But until that happens, you need to stop the misery. You need to control the disease,' Qadri said in a recent interview titled Bill Gate's Heroes in the Field.
In 2013, the WHO helped create an oral cholera vaccine stockpile, to contain and prevent outbreaks.
Since then, more than 60 million doses have been shipped worldwide. In addition to Shanchol, a second affordable cholera vaccine, Euvichol, is now available, helping to increase vaccine supplies. Gavi, the Vaccine Alliance, is supporting countries to use the cholera vaccine to target cholera 'hotspots'—areas at highest risk—to prevent outbreaks before they happen, the post reads.
Want stories like this in your inbox?
Sign up to exclusive daily email
More Stories from Country