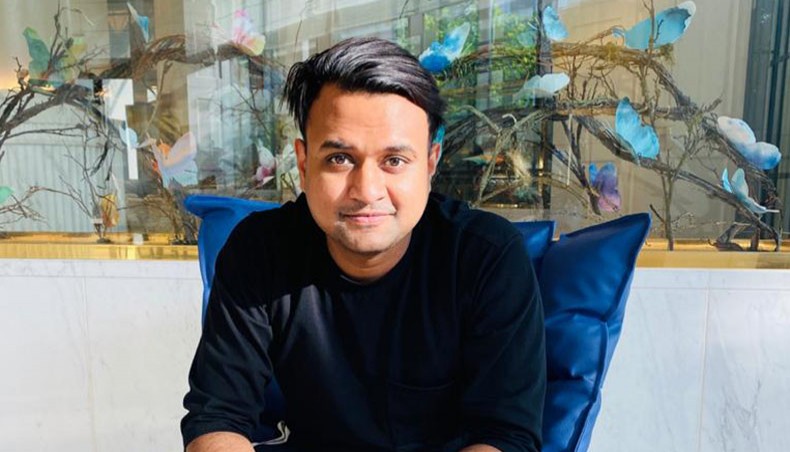 Mir Mehadi started PizzaBurg in 2018 and the restaurant instantly becomes a star in the pizza scene of Dhaka. As of September 2020, it has seven locations in Dhaka. What has been the success story behind the young entrepreneur? Nahid Riyasad writes after talking to Mir Mehadi
PIZZA has become the superfood for the urban youth in Bangladesh. Large international food chains and a few local joints have been the go-to place for the pizza lovers. However, people from the generation X could not completely accept the foreign taste of the dough-sauce-cheese combination.
Here comes PizzaBurg, a two-year-old local pizza chain in Dhaka that is making more pizzas than any other joints in Bangladesh. It has a guest-base of all ages; people using wheel-chairs also come to their outlets to enjoy pizza tailored to the tastebuds of the urban Dhaka people.
Starting in 2018, it has five full dining and two dedicated delivery stations in different strategic locations of Dhaka. It means people have accepted their pizza and the overall experience. Many restaurants gain popularity but eventually fall out of the popularity race but Pizzaburg's run seems it knows how to make the customers happy with the most awesome way — pizza.
New Age Youth had a conversation with the owner of the chain Mir Mehadi to know the story behind its astonishing success and how it delivers more than a quarter of the pizzas eaten in Dhaka. It all boils down to three things — the leadership, the overall experience and how a certain brand treats its customers.
To understand PizzaBurg, Mir's journey as an entrepreneur is important. After the graduation in business studies from North South University, he worked at Grameen Phone for over a year. That job gave him a realisation that in the corporate sector, most of the individual's potentials are underutilised.
Mir then left his job in 2016 and started a restaurant at Mirpur — Coffee Express — with three other partners. That restaurant was an instant success but Mir felt that he cannot actualise his full potentials in a business with partners.
So, he left that successful venture and started another restaurant called Perri Pasta, with his father and an uncle, which is also successfully running. Here again, Mir felt that he cannot control every aspect of the business thus many of his ideas remained unutilised. By 2018, he understood that this is the right time to do something of his own.
This is how PizzaBurg was borne and its success story is the testament to what Mir stipulated as his under-utilised potentials as a restauranter. Within two years, PizzaBurg, as the owner reports, supplies more than a quarter of Dhaka's pizza demand serving more than a million pizzas by now.
'When I started PizzaBurg in January 2018, I faced different challenges but by then I understood doing business is more of a cognitive process, rather than just understanding the operations and logistics. So, I picked up a few leadership books and tried to implement the ideas in my way,' Mir told New Age Youth.
After the second restaurant, Mir comprehended that this is no more about his ability to work rather it all depends now on how he makes others work for him. Right now, there are more or less 220 people working for PizzaBurg. One general manager runs the operation with one manager and two assistant managers in each branch. Mir suggests that utilising this force has become the main aspect of PizzaBurg being a popular local pizza joint.
'At the initial stage, I used to talk a lot to the guests at our first branch in Mirpur and more than half of them become familiar faces to me. They were also very keen to talk to me and that was how the original fan base of PizzaBurg created. Now, I cannot personally be present at all the restaurants at once, so, I hire young smart university students only to talk to people. Our guests love a good conversation from our end with their pizzas,' Mir said.
Besides the friendly image of the Brand, Mir thinks that there are a few other factors that make PizzaBurg stand apart in the local pizza scene. The first, all the cheese except the cheddar is imported and the overall quality of the ingredients is high.
The second, the pizzas are tailored to suit the local tastebuds and that is why PizzaBurg entertains guests from a variety of age groups. The third, all the staffs are well trained thus the service and experience is consistent through all the restaurants.
Among a few challenges, Mir said that some copycats copy a few things from the menu or the logo or hired pervious PizzaBurg staffs. They have not become very big but they are taking a share of PizzaBurg's business.
While talking about the plans, Mir Mehadi told New Age Youth, 'Divisional strategic locations are yet to get true pizza experience and PizzaBurg wants to be the first mover there because the potentials are huge as the market is almost untapped.'
Mir claims that PizzaBurg's meaty onion is the most sold pizza in Dhaka at this point. From his journey of being an entrepreneur it can be said that if someone has trust in their potential, success is bound to come.
Nahid Riyasad is a member of the New Age Youth team.
Want stories like this in your inbox?
Sign up to exclusive daily email
More Stories from Initiative