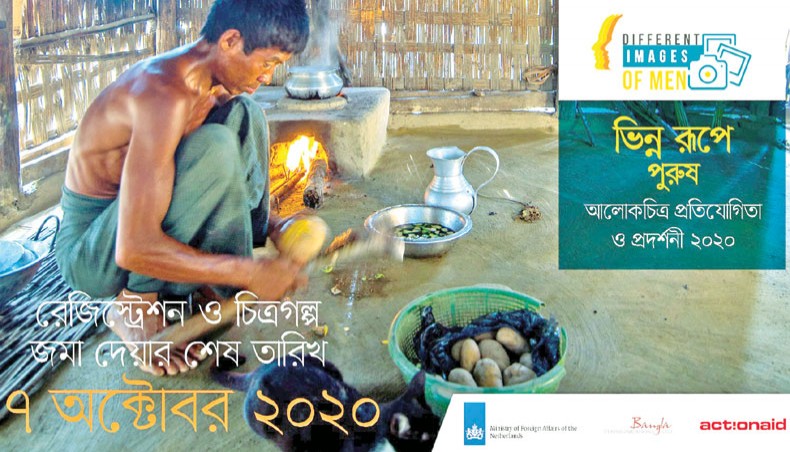 ActionAid Bangladesh has extended the submission deadline for its upcoming photography competition titled 'Different Images of Men 2020' from September 30 to October 7.
The announcement was made on the Facebook page of ActionAid Bangladesh on Wednesday.
'We have received an overwhelming response and would like to thank all who have submitted their works. Many participants have requested an extension in deadline for submission. We are aware that the nature of creative work is such that it sometimes cannot be finished within a deadline. So we are extending the submission deadline for seven more days. We hope all participants will be able to submit their photo stories within the extended period,' reads the post.
Participants will be able to register themselves at www.diom2020.com while the competition guidelines and event details are available at the Facebook page named Different Images of Men 2020.
The first prize winning work will receive prize money of Tk 50,000 and a certificate, while the first and second runners-up will respectively receive Tk 30,000 and 20,000 along with certificates. Besides, nine entries will receive honourable mentions.
Want stories like this in your inbox?
Sign up to exclusive daily email
More Stories from Exhibition