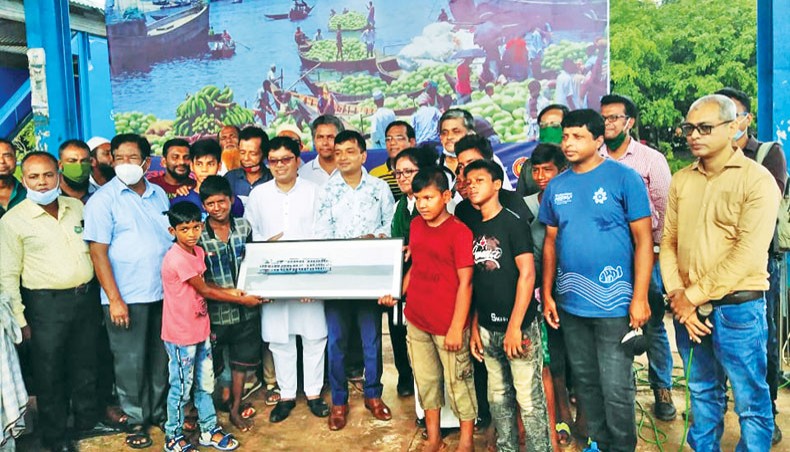 A week-long solo photography exhibition urging people to save rivers commenced at Barishal River Port on Monday.
The exhibition, titled 'Nadi Nebe', is featuring a total of 100 photographs by photojournalist Kakoli Prodhan. The exhibition aims at depicting the beauty of rivers along with making the younger generation aware about the impact of dying rivers.
BIWTA joint director AKM Arif Uddin was present as chief guest at the inaugural ceremony of the exhibition.
Nadi Bachao Khal Bachao Andalas member secretary Enayet Hosain, Anisur Rahman Showpon, Murad Ahmed and others were also present at the programme.
Children's organisation Ikrimikri, in association with Bangladesh Inland Water Transport Authority, has organised the week-long exhibition marking the World River Day.
Besides, three similar exhibitions featuring photographs by Kakoli Prodhan are under way at river ports located in Dhaka, Narayanganj and Chandpur.
The exhibitions will end on October 4.
Want stories like this in your inbox?
Sign up to exclusive daily email
More Stories from Exhibition