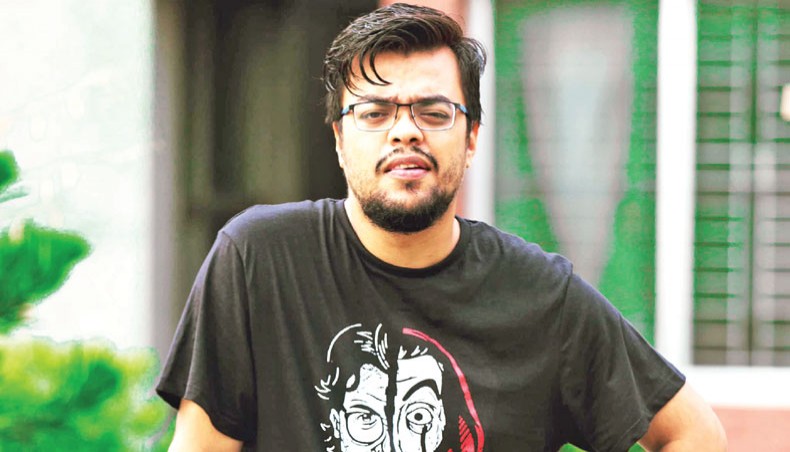 Popular teleplay maker and scriptwriter Mabrur Rashid Bannah said today's internet-driven world offers local directors the chance to attain global fame producing quality contents.
'Good Bangladeshi contents have global demand. By creating quality contents, local makers can make their debut in the global entertainment market powered by internet-based OTT providers including Amazon Prime, Netflix and others,' Mabrur Rashid Bannah told New Age.
Bannah-directed two short films, namely 'Madboy-Relaunched' and 'What is My Crime?' were launched on Amazon Prime on October 1 for viewers living in the United States and United Kingdom. The short films will be released in other countries soon.
'The global entertain market offers infinite opportunities for talented Bangladeshi makers. If makers knock at the right doors at the right moment armed with unique and quality contents, they will get the opportunity to reach viewers in all continents,' said Mabrur Rashid Bannah.
'International streaming platforms have no room for nepotism. Anyone can submit contents to international OTT platforms. If the works are good enough, they will most likely be accepted. On the other hand, you cannot get works accepted in local online streaming platforms unless you have good connections. As a result, poor quality contents often get released on local online platforms,' added Bannah, also owner of a production house named Underground Creative Factory which was hit hard by COVID-19 crisis.
'My production house Underground Creative Factory has been dealt a severe blow by COVID-19 outbreak. We could not produce anything for about four months. I resumed work during Eid-ul-Azha. I am an optimist and I believe that my production house will bounce back,'
He also spoke about his recent ventures.
'I have launched a YouTube channel. Earlier, my works were released on channels owned by others. I am currently working to promote my own channel. Besides, I am looking forward to releasing my contents on various OTT platforms,' said Bannah, who also shared his experience of shooting amid the new normal with New Age.
'There has been an increase in the number of indoor shootings due to the COVID-19 crisis. If we go outdoors for shooting, many people will gather to watch their favourite celebrities and thus the safety of both the cast and crew members will be compromised. So I think shooting at indoor venues is a better alternative to outdoor shooting as COVID-19 is still at large,' said Bannah.
'We cannot drop our guard even if we are shooting indoors as a lot people work on shooting floors at any given time. It is also difficult to create quality contents with a handful of people. Despite all the challenges facing us, we have to ensure the safety of cast and crew members on the shooting floor. I always try my best to follow the health directives during shooting and many crew members wear PPE on the shooting floor,' added Bannah.
Mabrur Rashid Bannah thinks that things in the entertainment industry won't go back to the way they were before a year or so.
'If people get vaccinated, life will become a lot easier. However, I think it will take more than a year for things in the entertainment industry to go back to normal,' he concluded.
Want stories like this in your inbox?
Sign up to exclusive daily email