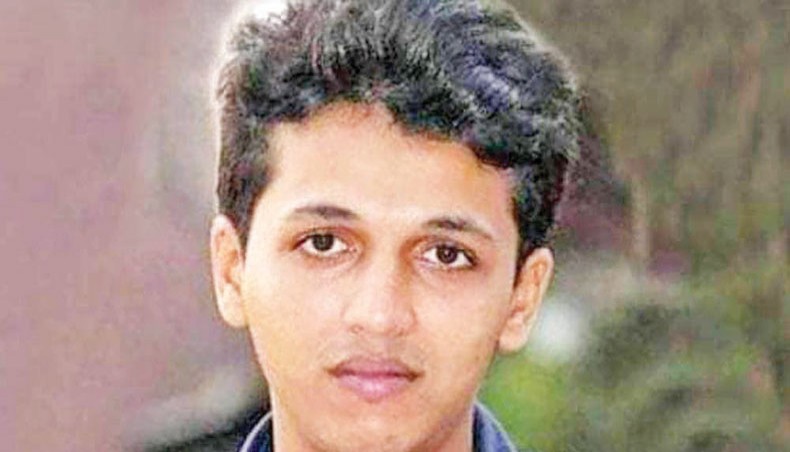 Barguna District and Sessions Judge Court will deliver its verdict in Rifat Sharif murder case today.
Rifat. 25, was hacked to death in front of Barguna Government College in broad daylight on June 26.
The court will give its decision regarding 10 adult accused in the case on Wednesday, said the district public prosecutor Bhuban Chanda Hawlader.
The trial of 14 juvenile accused in the case is underway at Barguna Women and Children Repression Prevention Tribunal.
Rifat, an internet service provider by profession, was killed in front of his wife Ayesha Siddika Minni who tried to prevent the attackers, according to a video available on social media after the murder.
Minni's name was later included in the charge sheet of the case.
Besides Minnin, nine other adult accused are Rakibul Hasan alias Rifat Faraji, 23, Al Kaiyum alias Rabbi Akan, 21, Mohaiminul Islam Sifat, 19, Rezwan Ali Khan Hridoy alias Tiktok Hridoy, 22, Md Hasan, 19, Md Musa, 22, Rafiul Islam Rabbi, 20, Md Sagar, 19, and Kamrul Hasan Saymun, 21.
Among them, Minni is now on bail, Musa is still in hiding and eight are now in jail, said prosecutor Hawlader.
On September 2, 2019 investigation officer Humayun Kabir, an inspector at Barguna Sadar police station, filed two charge sheets with the Barguna Senior Judicial Magistrate's Court in the case, accusing 24 people, including Rifat's wife Minni.
Of the 24 accused, 10 are adults and the rest are minors.
The main accused, Sabbir Ahmed alias Nayon Bond, was killed in a reported gunfight with law enforcers on July 2, 2019, much before submitting the charge-sheet.
New Age correspondent in Barishal reported that the trial of 14 juvenile accused was underway at Barguna Women and Children Repression Prevention Tribunal.
Want stories like this in your inbox?
Sign up to exclusive daily email
More Stories from Country