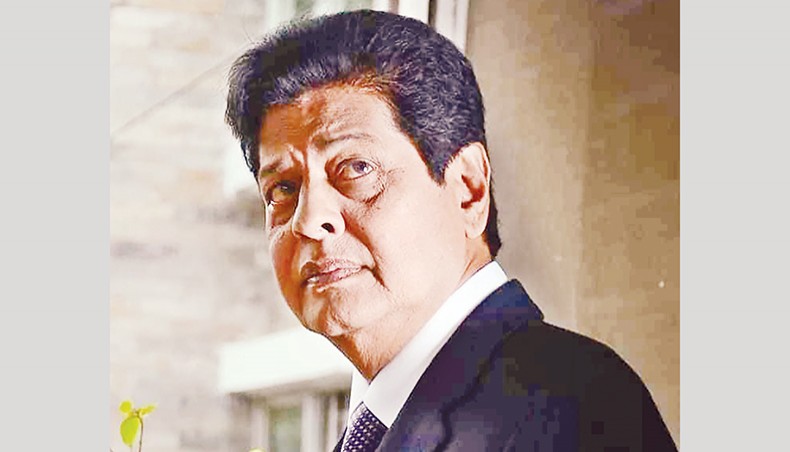 Popular film actor and ruling Awami League lawmaker for Dhaka-17 Akbar Hossain Pathan Farooque, who is undergoing treatment at Mount Elizabeth Hospital, Singapore, has been diagnosed with Tuberculosis.
Zayed Khan, general secretary of Bangladesh Film Artistes' Association, confirmed it to New Age.
'Farooque was taken to Singapore for medical treatment on September 13. His wife Farhana Farooque is accompanying him. After arriving at the hospital, both of them were quarantined for 14 days. He tested positive for Tuberculosis on Saturday. He has been admitted to Mount Elizabeth Hospital and a team of four doctors is treating him. He is doing a little better than before,' said Zayed Khan.
'He will be kept under observation for another four weeks. I urge everyone to pray for his wellbeing,' added Zayed Khan.
Farooque has been suffering from prolonged fever. He was admitted to the United Hospital in Dhaka in August.
His swab samples were collected twice for COVID-19 test but the results came out negative and he was released from the hospital on August 26.
He was again admitted to Evercare Hospital Dhaka in the first week of September with fever. As his condition did not improve, Farooque flew to Singapore for further treatment on September 13.
Farooque dominated the silver screen during the 1970s, 1980s and early 1990s. He was born on August 18, 1948 in Dhaka. He has acted in more than 150 films. He received National Film Award in Best Actor in a Supporting Role Category for the film 'Lathial' in 1975 and in Lifetime Achievement Category in 2016.
Want stories like this in your inbox?
Sign up to exclusive daily email