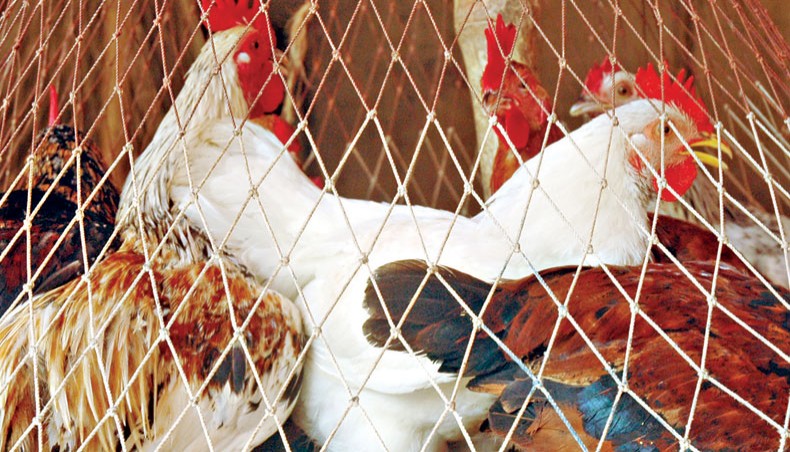 The National Board of Revenue has waived the advance tax on import of raw materials of poultry, livestock, fisheries and dairy feeds and machinery for feed manufacturers and one-day old chicks.
The NBR's VAT wing issued a statutory regulatory order on September 24 exempting the importers from payment of 5 per cent AT on import of the products by amending its previous SRO on the issue.
The waiver will be applicable on import of more than 80 types of raw materials and machinery for the poultry, livestock, dairy and fisheries sectors and feed manufacturers.
Although the sectors had been enjoying the waiver on the items since March 25, 2020, the benefit became ineffective from July 1, 2020 after the NBR's customs department revoked an old SRO related to the waiver.
The VAT wing offered the waiver on import of more than 80 types of raw materials and other products linking it to a customs SRO issued in 2017 under which the sectors had enjoyed exemption from payment of customs duty, regulatory duty, VAT and Supplementary duty at the import stage.
The NBR's customs wing revoked the 2017 SRO on June 3 and issued a fresh one, making the AT waiver invalid for the sectors, a senior NBR official said.
The NBR issued the new SRO to continue the AT waiver to the sectors, he said.
The benefit will be applicable for products such as soya bean meal, corn gluten meal, rapeseed extraction, poultry feed grade coral and similar materials, soya bean flour and meal, fish oil, vegetable fats, vitamins or minerals, vitamin premix, probiotics, food supplements or additives, limestone, chlorine, sodium hydrogen sulphate, stabilisers and indicators used in poultry, dairy and fisheries, veterinary medicines, enzymes and test kits used in fisheries.
Since the revoking of the old SRO, the importers had availing the benefit since July 22, 2020 by submitting an undertaking to the customs houses.
Want stories like this in your inbox?
Sign up to exclusive daily email