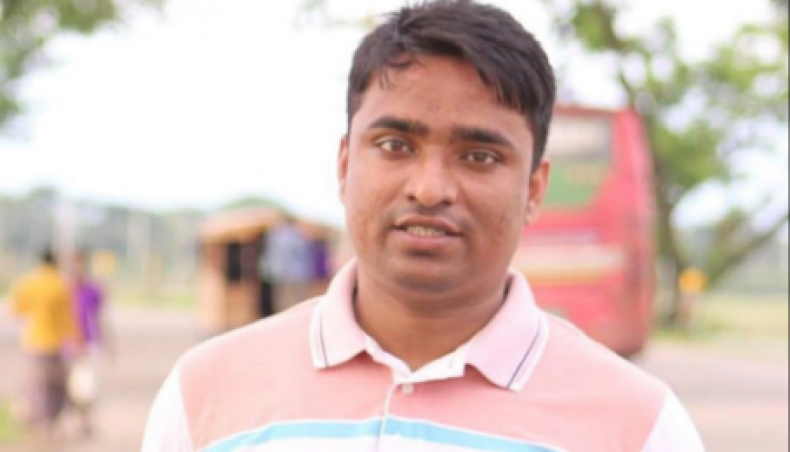 Law enforcers on Sunday night arrested two more accused in a case filed in connection with the gang-rape case of the newly-wed woman in Sylhet MC College hostel.
Rapid Action Battalion media wing director Lieutenant Colonel Ashique Billah said a team of RAB arrested Mahbubur Rahman Rony at Habiganj in the night.
Habiganj police super Mohammad Ullah earlier confirmed that Detective Branch of police arrested accused Rabiul Islam, 25, at Nabiganj area of the district around 9:45pm.
With Rony and Rabiul, a total of four accused have now been arrested in the case.
Shaheb Ali Pathan, additional police superintendent (crime) of Sunamganj, said in the morning that prime suspect Saifur Rahman was arrested at Chatak Kheya Ghat area of the district about 7:30 am.
Another accused Arzun Laskar was arrested at a bordering area in Madhabpur upazila of Habiganj on Sunday.
Madhabpur police station officer-in-charge Iqbal Hossain said Detective Branch of Sylhet Metropolitan Police arrested Arzun in the early hours on the day.
A newly-wed woman was gang-raped allegedly by a group of activists of Bangladesh Chhatra League, the student wing of the ruling Awami League, at Murari Chand College in Sylhet on Friday evening.
The victim's husband was kept confined in the male students' hostel of the college during the incident.
Police said that Shah Paran police station members, being informed, rescued the woman and her husband at around 10:30 pm on Friday from a room of the student hostel at Baluchar in the city.
Police conducted a raid on the student hostel at around 2:00 am on Saturday.
They seized a number of weapons, including a light gun and four machetes, from a room meant for college teachers but where BCL leader Saifur had been living illegally for long, the police officer said.
Sylhet Metropolitan Police additional deputy commissioner (media) Jyotirmay Sarker told New Age that the victim's husband filed a case with the Shah Paran police station early Saturday accusing six identified and three unnamed youths of raping his wife, one after another, after kidnapping them.
Shah Md Mahbubur Rahman Rony, 25, a master's student of the English department of the MC College, college unit BCL leader Saifur Rahman, 28, Arzun Laskar, 25, Mahfuzur Rahman Masum, 25, Rabiul Islam, 25, and Tarekul Islam Tarek, 28, have been named accused in the case, he informed.
He said that sub-inspector Milton Nath also filed a case in the morning against Saifur Rahman in connection with recovering arms from a room of the hostel occupied by Saifur.
Want stories like this in your inbox?
Sign up to exclusive daily email
More Stories from Country