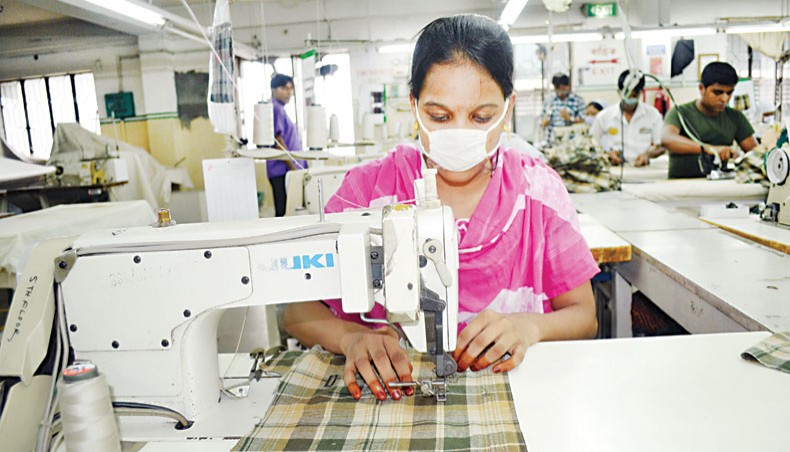 The country's readymade garment and textile sector leaders on Wednesday sought cooperation from Commonwealth countries to recover damages caused by the supply chain disruption following the coronavirus outbreak.
Business leaders at a webinar on 'CWEIC Sector Webinar: Textiles and the Garment Industry' organised by the Commonwealth Enterprise and Investment Council said that the supply chain disruption was a global crisis and CWEIC should be proactive to recover from this unprecedented crisis.
Federation of Bangladesh Chambers of Commerce and Industry vice-president Md Siddiqur Rahman sought support from Commonwealth countries like Sri Lanka, Bangladesh, India, and Pakistan to recover the devastating impact of the outbreak.
'The disruption was global. We are all in this together. As we move forward, it is important to work and collaborate to recover from this unprecedented crisis,' he said.
Bangladesh Garment Manufacturers and Exporters Association president Rubana Huq said the initial scenario for Bangladesh was apocalyptic as the country was slammed with order cancelations amounting up to $526 million from the United Kingdom alone.
'Our situation was incomparable to anyone else as we had 4.1 million workers who were directly affected by the disruption,' she said.
Rubana said that hardly eight countries of the Commonwealth naturally sourced products worth $10 billion from Bangladesh and whereas the Commonwealth countries import over $51 billion worth of only apparels from the rest of the world.
'We must acknowledge that all of us have to work together on collaborated competition in contrast to a knee-jerk reaction. We are already in discussion with multiple brands from the UK and we are hoping to see good results soon,' she added.
Want stories like this in your inbox?
Sign up to exclusive daily email
More Stories from Apparel