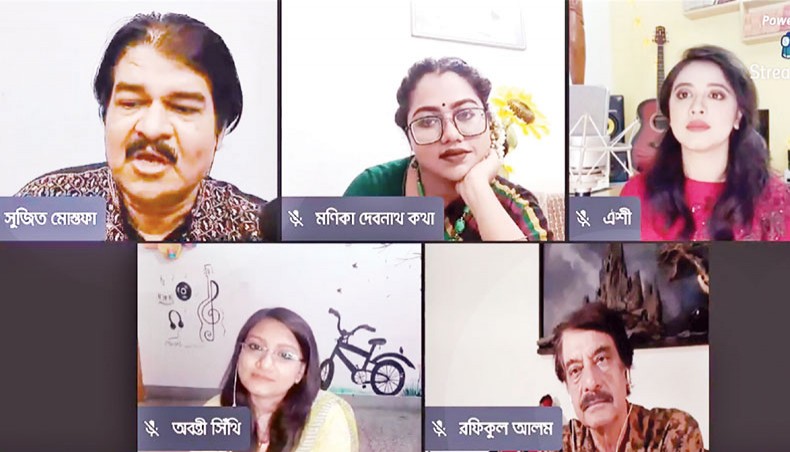 Goethe Institut- Bangladesh has called for entries for art projects to extend support to artists and writers to engage in creative activities in the time of COVID-19, said a press release.
Through the initiative titled 'Futures beyond the Self', the institute is calling for entries from visual artists, writers, choreographers, photographers, filmmakers, performers, media artists, musicians, mime artists, cultural journalists, cultural educators or cultural activists.
All hyphenates, who are engaged on multiple cultural fronts can also apply for getting their projects funded, the release added.
Duly filled application form in PDF format along with a CV has to be sent via email by October 5, 2020 to [email protected] The document size should not exceed 10 MB.
Goethe-Institut Bangladesh will communicate the results of all successful and unsuccessful applications of the respective applicants via email after October 15, 2020.
'Applicants can apply for support for their projects of up to TK 70,000 for each project. We will give at around TK 5 lakh fund in this initiative. Every participant would have to have at least three years of experience in their respective fields. Our jurors will select the winning projects,' Khandaker Mahmud Hasan, programme coordinator of Goethe-Institut Bangladesh, told New Age.
Want stories like this in your inbox?
Sign up to exclusive daily email