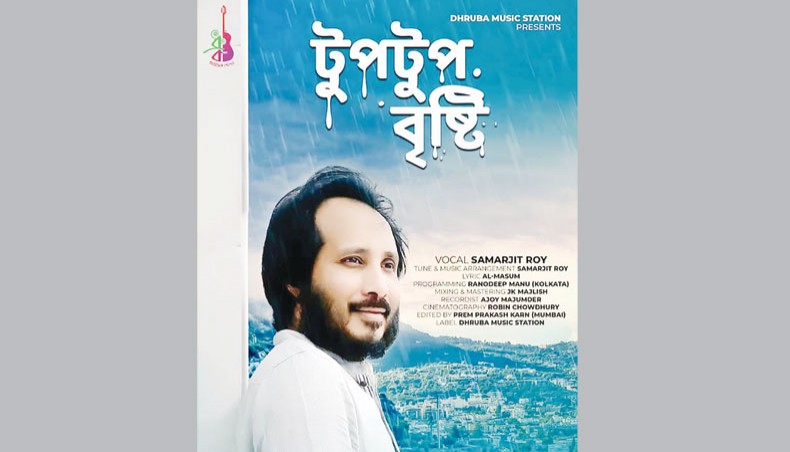 Dhruba Music Station released the music video of romantic monsoon song 'Tuptup Brishti' on its YouTube channel on Tuesday, said a press release.
Popular singer Samarjit Roy has composed the music and lent his voice to the song, penned by Mohammad Al-Masum Molla.
The song portrays the scenic beauty of monsoon season, human life and others. It is directed by Ranodeep Manu, mixing and mastering has been done by JK Majlish, Robin Chowdhury did cinematography and Prem Prakash Karn has edited the video.
'This is my first song on monsoon season. I thank Samarjit Roy for agreeing to lend his voice to it. The song portrays the beauty of monsoon season along with how it affects our mood. I hope music lovers will enjoy it,' Mohammad Al-Masum Molla told New Age.
Want stories like this in your inbox?
Sign up to exclusive daily email