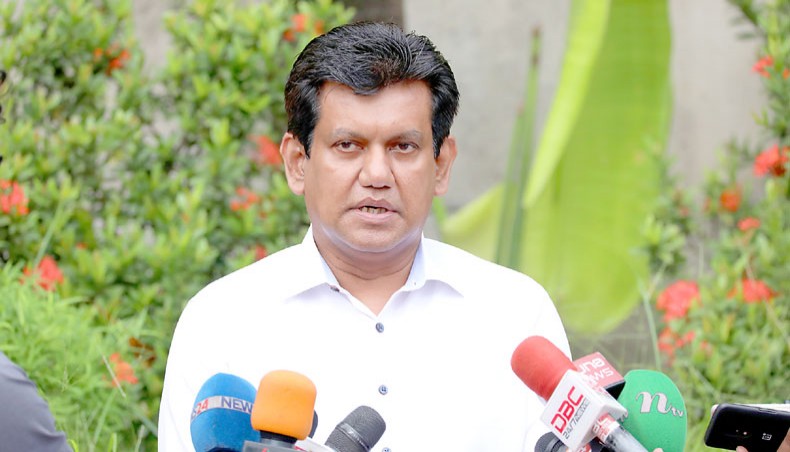 Bangladesh Cricket Board is still in limbo regarding the next month's Sri Lanka tour as it is yet to reach an agreement with its Lankan counterparts about the health protocol and the delay is likely to push back the Tigers' date of departure for the series.
BCB chief executive officer Nizamuddin Chowdhury told the reporters on Wednesday that they are yet to receive a reformed health protocol from Sri Lanka Cricket after rejecting their initial proposal.
'We are in close contact with SLC regarding this issue. The latest situation is that we have informed them about some definite matters. In reply they told us that they are working on the issue and communicating with their COVID-19 task force and other concerned authorities about how much they can relax the guidelines for us,' Nizamuddin said.
'The BCB president has cleared our standpoint. Later we have maintained communication with Sri Lanka Cricket and expressed our concern that if they don't go easy on some restrictions then it will be difficult for us to carry forward,' he added.
Initially, BCB wanted to send the national team to Sri Lanka on September 27, but as the stalemate between the boards is still continuing that date is not realistic anymore, said the BCB CEO.
'As we have not received any new information, we are carrying on keeping the initial date of departure September 27 in mind. But at this moment it is a bit challenging to travel on that date considering Visa issues and other problems. If needed, we will make necessary adjustments.'
The delay in negotiation could also shorten the time available for the series, but Nizamuddin said that the board is prepared to make necessary adjustments.
'We are trying to get feedback from SLC as early as possible. Then we can plan accordingly. They are the host and they have their domestic tournament coming up, so we need to make the decision after taking everything into account.'
BCB president Nazmul Hossain earlier said that if the Sri Lanka tour does not take place, domestic cricket will resume.
But on Wednesday Nizamuddin said that domestic cricket will most likely resume even with the Sri Lanka tour on the cards.
'We have some plans, but for that we have to wait for the final call. So far our plan is to go forward with both; even if we play the series we have plans for domestic cricket.'
Want stories like this in your inbox?
Sign up to exclusive daily email
More Stories from Cricket