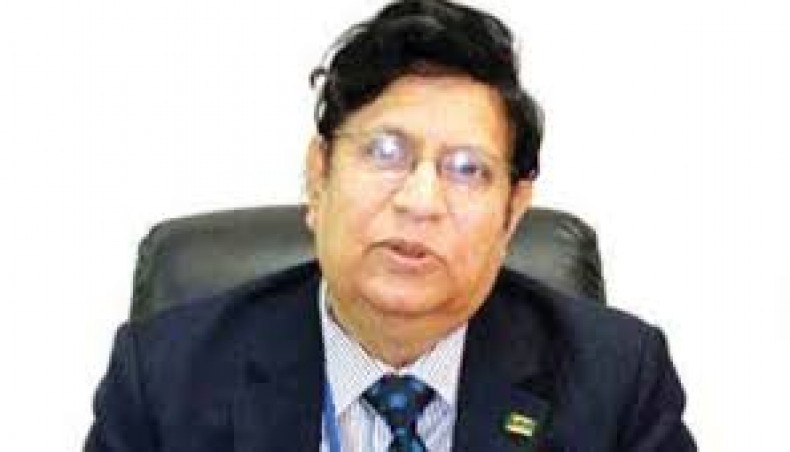 The Saudi Arabia government has suggested that Bangladesh should issue passports to 54,000 Rohingyas staying in the kingdom for about four decades, foreign minister AK Abdul Momen said on Wednesday.
The Saudi authorities received more than 50,000 Rohingyas of Myanmar about three to four decades ago on humanitarian grounds, Momen said, adding that most of them went to the kingdom from various places while a few of them might have gone from Bangladesh.
'Now they [Saudi authorities] are asking us to grant all of them [Rohingyas] passports, which we cannot do,' the minister said, adding that the Saudi Arabia government was reluctant to keep people 'without passport.'
Momen made the comments while talking to reporters at his office in Dhaka.
The government is considering the Saudi request for issuing passports to Rohingyas as an 'irritant' in otherwise good relations with the Arab kingdom, diplomatic sources said. The Saudi authorities handed over to Bangladesh several lists containing the names of 50,000 Rohingyas with a request for starting repatriation much before the latest influx of the people of the community from Myanmar to Bangladesh beginning from August, 2017.
The matter was last raised by the Saudis in a meeting with Bangladesh diplomats in Riyadh in February.
'Bangladesh has sought specific information about the Rohingyas mentioned in the lists to verify their nationalities,' an official told New Age earlier.
The Saudi authorities have also requested the Myanmar government to take back Rohingyas, but it declined, officials said.
Bangladesh diplomats believe that Rohingyas might have entered Saudi Arabia using fake Bangladeshi passports amid atrocity of the Myanmar's military junta over the decades.
Bangladesh and Myanmar signed instruments to send some 8,60,000 Rohingyas, mostly women, children and aged people, to their home in Rakhine as most of them entered Bangladesh fleeing unbridled murder, arson and rape during 'security operations' by Myanmar military in Rakhine. The United Nations denounced the operations, beginning on August 25, 2017, as ethnic cleansing and genocide.
The latest Rohingya influx took the number of undocumented Myanmar nationals and registered refugees in Bangladesh to over 1.2 million, according to estimates by UN agencies and the Bangladesh foreign ministry.
Want stories like this in your inbox?
Sign up to exclusive daily email
More Stories from Country